Fuselage Roof As Runway
Depicted here is a proposal to add a flat runway surface to the top of a cargo/tanker version of the 747 (Either converted KC-25s or new-build KC-33s) as pioneered by Australian Aerospace genius Dr. Carlo Kopp so fuel and range-challenged F-35B/K STOVL fighter-bombers can launch & recover. The only technical challenges would be to guide them in to a safe landing and how to lock the F-35B/K's wheels afterwards. If you scroll up this web page you will see a German Ju290Z proposal from WW2 that came to the same logical conclusion.
Moreover, additional F-35B/Ks or other aircraft could be transported to conserve their fuel by towing using the rear refueling boom or to connect in-flight to the 747's wing tips which was proven successful in the 1950s with a B-29. Had these latter techniques been used for the failed 1961 Bay of Pigs operation, jets like available F-86s could have been there to prevent Castro's lone T-33 jet trainer and Hawker Sea Furies from smashing the CIA operated and USMC-mislead vulnerable cargo surface ship invasion fleet.
Nuclear-Powered Aircraft Carriers: You Don't Have to Land!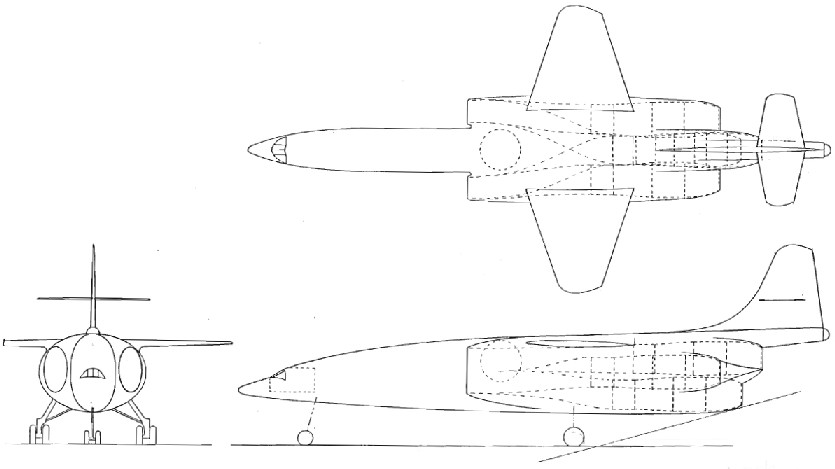 If your heavier-than-air, Airborne Aircraft Carrier (AAC) is HUGE by being nuclear-powered, then payloads and the number of parasite fighters carried can be increased. With the nuclear reactor its conceivable that moisture from the air could be collected into water and this split into oxygen vented into the atmosphere and HYDROGEN that could be collected to liquid-fuel power the parasites. One could say the hydrogen could also be used to float a lighter-than-air AAC--but this is fatally distrusted and dangerous such that we still have not gotten over the fiery Hindendenburg zeppelin disaster from 1936 to get much progress in LTA technologies.
SOURCE:
http://indiandefenceboard.com/threads/declassified-lockheed-martin-project-plans.6126/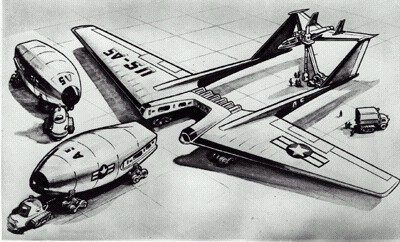 Seaplanes

slideshare.net/1st_TSG_Airborne/a40-patrol-seaplane-for-mma
One of the things that saved the Royal Navy (RN) was that Argentine unarmed 707 jet airliners tailing their invasion fleet were run off by Sea Harrier STOVL jets. The Argentines had a hard time without space satellites and ocean patrol planes to locate the RN fleet to launch Exocet ASM and dumb bomb attacks until the fleet stopped offshore the Falkland Islands to offload ground forces. In fact, since the British chased off Argentine 707s from ocean surveillance with Sea Harrier jets during the Falklands war, the "lessons learned" migrated to their own ocean surveillance Nimrods which can be armed with AIM-9L air-to-air missiles to self-protect. I think we need to get longer ranged AMRAAMs on our patrol planes so the enemy fighter can be kept farther away/shot down.
In 2000, an unarmed USN EP-3 Aries II patrol plane was intimidated and then brought down by a Communist jet fighter after a collision. If prior to a war, a capable enemy blinds/disables/shoots down our ocean surveillance satellites, we will be in the same emasculated position as the Argentines were in 1982. Not only are our current P-3C Orion patrol planes unarmed, the Navy wants to buy yet another civilian airliner, a 737 commuter jet to replace them at great cost but with little improvements in combat power. The time has come to face the facts that in naval combat RANGE achieved through a multi-engined, fixed-wing plane means a plane vulnerable to shoot down by smaller, faster enemy fighter jets flying from nearby land or sea bases. If we sail to defend Taiwan, WE WILL BE GOING INTO THE CHINESE ENEMY'S BACKYARD WHERE HE WILL HAVE THOUSANDS OF MISSILES AND JET PLANES to shoot down our P-3C or warmed-over 737 airliner patrol planes.
Its time to stop this airliner BS and to obtain real maritime combat patrol planes like the Russian A-40 jet seaplane patrol bomber that can land on the water to refuel, dip sonar, lay seamines and attack enemy surface and sub-surface ships and stay on patrol, not have to return to distant land bases. We should build A-40s under license from the Russians and arm them with AMRAAM beyond-visual range (BVR) air-to-air missiles (AAMs) so if they encounter enemy fighters they can shoot them down and not only survive but continue the mission. If we do not do this, our patrol planes could get shot down and turned away as the German Fw200 Condors were defeated by Hurricane fighters launched from merchant sealift ships by Jet Assisted Take-Offs (JATO) in WW2. Without the Condors to locate enemy ships, the German U-Boats (submarines) were hard pressed to mass together into wolfpacks to effectively gang up on surface ship convoys that were increasingly better defended by anti-submarine warfare (ASW) blimps, sonar, radar and depth charges.
Even the AMRAAM might not be enough to ward off enemy fighters due to its range letting them also get within their own medium missile ranges. War is an extreme activity that comfortable peacetime garrison practices may simply not yield enough of an advantage over the enemy to win. We need to develop a way for two F-16 or A-4 SkyHawks and jet ski/floats or two F-35B STOVL fighters with AMRAAM/Sidewinder SRAAMs to meet up with the A-40 after separate take-offs and then "hook up" to a wingtip towing cable on the A-40's wings so they can be with the A-40 while on patrol but appear to be one radar blip to the enemy. If the enemy scrambles fighters to intercept the A-40, the two "parasite" fighters can detach and meet the threat to shoot it down. The parasite fighters if undamaged could hook back up to the A-40 or divert to a submarine aircraft carrier or surface ship to land.
The P-3C fleet has been worn-out over Iraq doing make-ship air surveillance since DoD has foolishly retired all its manned observation/attack aircraft like OV-1s and OV-10s. Now the P-3Cs need to be replaced. The two candidates are warmed-over P-3 "Orion 21" turboprops and a converted 737 airliner turbofan jet. Neither can land on water. Why not instead add patrol gear to an existing Russian A-40 seaplane jet patrol bomber upgraded with American turbofan engines and get better ASW, Sea Control and SAR patrol capability?
Parasite Gliders: Which Aircraft is Carrying Who?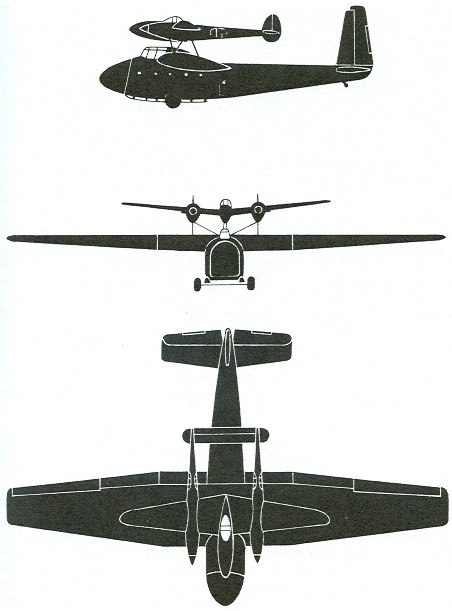 In his book, Airborne Armour, Keith Flint reveals some more stunning facts about the great British Hamilcar heavy assault cargo glider---an U.S. Army Air Force (USAAF) officer saw a German Me-109 on top of a small German assault glider and proposed we put a P-38 Lightning twin-engined fighter on top of the Hamilcar. An American C-54 or B-17 or B-24 4-engined plane tows the Hamilcar/Lightning into the air, then disconnects and flies back to base for another glider combo to take-off. From that point on the P-38's engines would keep the Hamilcar glider aloft all the way to the target since the power to take-off is drastically more than what's required to stay aloft! Physicists point out the same is true with our cars, you don't need 200 hp once you get to 60 mph, only a fraction of this power so driving around with a bug engine is inefficient. It gets better. Once over the target area, the P-38 pilot releases the Hamilcar to land with its light tank and troopers and the fighter-bomber is now free to strafe the ground of enemy ack-ack guns, troops, tanks, trucks etc. or shoot down enemy fighters! Such an arrangement would free up our glider tow planes and get ALL OF THE HAMILCARS WORKING DELIVERING COMBAT POWER TO HOLLAND would have worked wonders during Operation Market-Garden where German mortars needed continual silencing by fighter-bombers to relieve pressure on LTC Frost's men at Arnhem bridge. General Gavin says the lack of en masse airlift is what doomed Market-Garden.
This realization that the power to fly once take-off was achieved resulted in the Hamilcar X fitted with two engines from "obsolete" aircraft of its own. When fitted with the most powerful engines available the Hamilcar COULD FLY ITSELF ALL THE WAY TO THE OBJECTIVE WITH ITS FULL LOAD OF LIGHT TANK(S). Now this is a class/type of assault transport WE DO NOT FULL UNDERSTAND even today. This is a POWERED CRASHLANDING GLIDER. This is a minimalist aircraft that if it breaks up in a rough landing, OK. We can accept this because we want to land where the enemy is not expecting us. We are not putting millions of dollars into it, its made of wood. This is NOT the C-130s we have today that are not only heavier and cannot crash-land but need runways, handicapping us with having to seize an airfield or stretch of road.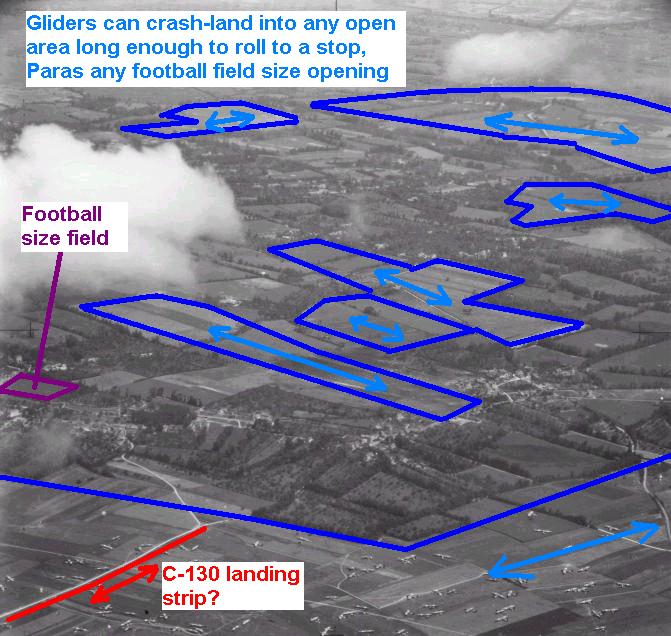 The BATTLEBOXattackgliderTM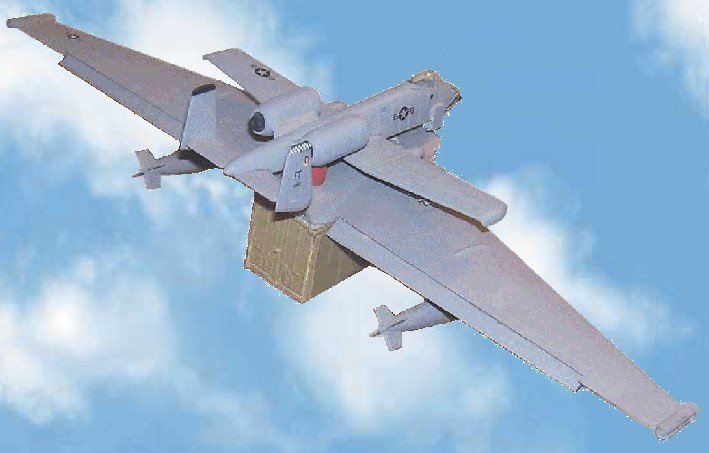 POWER POINT PRESENTATION
Some traditionalists may cite that the current Airborne Operation which is derived from post-WW2 decisions to stop crash-landing fixed-wing gliders and to parachute airdrop everything from t-tail, rear ramp STOL aircraft as "AOK" and there is no need to drastically improve anything. This is a recipe of complacency sure to deliver us a feast of disaster--or worse irrelevancy of disuse since cleaning up all those parachutes is costly and time-consuming and the lazy would rather ride in noisy helicopters and land with the enemy long gone or get creamed in fuel-packed, contraptions packed full of men like sardines. The potential disaster lies in exposing USAF fixed-wing delivery aircraft to fly overhead drop zones and to release parachutes at low altitudes where AAA gun and missile fire abound. While we can and should field Russian-style, drogue-chute activated parachutes to enable high altitude, delayed opening to stay above AAA fires, the creation of a horizontal stand-off using a ram-air, forward thrust parachute to deliver large loads like a high technology M113 Gavin light tracked tank is dangerous and scares the shiite out of today's uninspired Paratroopers who want to cling to the aprons of their Airborne mothers. Large, ram-air parachutes can be deployed in the air after release but if they should fail lives would be lost if bail-outs can't be effected casting doubt on the whole glider stealth assault concept needlessly just because we have self-limited ourselves to trying to pop out glider wings from the post-WW2 Airborne rear ramp equipped aircraft. Moreover, the best glide ratios we could achieve from a parachute glider wing is 10-to-1; which is far less than what an already built fixed structure glider can attain.
Much has been lost by our decision to not employ gliders emanating from the Chase CG-20 rear ramp glider being fitted with engines and becoming a re-usable STOL transport; as the C-123 Provider; which then needed 2, 000 feet of flat runway to land--thusly, we lost in the process the WW2 glider ability to crash-land heavy equipment and intact small units onto any relatively flat open area. The USAF pampers its aircraft let alone allows them to be crash-landed onto unimproved ground--which the Army needs to deploy into to achieve strategic, operational and tactical surprise against alert enemies who are keen to defend existing runways and airfields with such flat surfaces. Yes, we can and we should field air-cushion landing systems (ACLSs) to our C-17s, C-130s and C-27s to open up many new areas to airlanding beyond pre-existing runways. However, these will have to be areas that are safe or made safe first of the enemy; so we still need an ASSAULT crash-land capability that can by stealth take over the first ground for the follow-on Airborne echelons.
Of course you will see we are building a case for the return of the glider and we are sure the whole WW2 tow-rope snapping, "ooops! this-isn't-where-we-wanted to-land" cliches' are likely to pop into your mind's eye if you have studied WW2 glider operations. You should already answer these objections if your mind is open and aware of common high technologies like kevlar and GPS and night vision aids. However, we are proposing something even better than the WW2 tow planes-dragging-a-glider-behind-it paradigm. The crafty and thrifty British in WW2 when actually glider landing light tanks by large Hamilcar gliders realized that IT TAKES FAR MORE POWER TO GET A GLIDER IN THE AIR FROM A STANDSTILL THAN IT TAKES TO KEEP IT IN THE AIR ONCE ITS AIRBORNE. They proposed that a twin-engined P-38 Lightning fighter-bomber be attached to the TOP of a Hamilcar glider holding a light tank and after towed by an obsolete bomber into the air, it would release its rope and FLY ITSELF TO THE OBJECTIVE AREA using the fighter-bomber's engine power. Then, near the target area the glider could be released from either a high stealthy stand-off or close-in at lower altitudes--with the P-38 then able to fly ahead and gun strafe and bomb any enemies on the ground or even shoot down any enemy fighters that may threaten. This eliminates the whole tow plane non-sense to just at the departure airfield to get the combination aloft; the tow planes can land right away and launch more attack glider combos so fewer numbers are needed. If you are really bold, the tow plane can be eliminated entirely if JATO rockets are used to blast the "Attack-Glider" into the air.
Why Attack-Gliders Today?
Now Luddites might again whine that we don't need Attack-Gliders because with air-to-air refueling we can extend the range of our current fighter-bombers indefinitely yadda yadda...This is true--MAYBE. The fact is we don't have enough tankers and are desperately trying to convert French airliners into tankers just to keep our air superiority F-22s and F-15s in the air. The sad truth is like in WW2, transporting the Army is always a low priority with the fighter jock USAF that wants to win wars all by themselves using firepower not ground maneuver. Transports will be left on their own like the C-141Bs that were bounced by Cuban MIGs en route to Panama in 1989. Fortunately Castro decided to mind-his-own-business and no men were lost--but that our transport planes were sent on defense-less was immoral and incompetent and all should be armed at least with self-defense air-to-air missiles if the fighter jocks are too busy trying to Warden-style strategic bomb with their lawn darts to provide fighter escort. LTG Gavin created the night parachute jump because he knew the fighter jocks were unwilling and/or unable to provide necessary fighter escort. The Army is not alone in the neglect; the USAF doesn't want to escort its own lower-life-form bomber pilots, either. To try to insure bombers get fighter escort they created a FICON parasite fighter concept where a bomber carried a F-84 (why not a more capable and smaller F-86?) under its belly but this concept was not refined and perfected so bomber pilots are often now on their own relying on a fragile stealth advantage if they are B-2s; the F-117s have already been retired.
However, by mating a fighter-bomber or say an A-10 observation/attack plane to a glider, a positive parasitic effect can be attained exploiting the glider's WINGS to carry enormous amounts of fuel; the power of the plane on top helps get the glider to the objective area and at the same time it provides fuel for the engines to create the necessary power. The attack glider's wings have now eliminated the need for fragile, vulnerable civilian airliner tankers doing an aerial ballet to transfer fuel and insured that fighting aircraft are embedded with the airborne force for self-protection against MIGs and provide fire support against enemies on the ground.
Creating an Attack-Glider Today: Start with a Box
The entire world moves by ISO shipping containers; even the U.S. military--it just hasn't realized how to fully exploit these sturdy metal containers into full combat advantage as BATTLEBOXes--yet. The Attack-Glider would begin as a kit to attach large wet wings to a standard 20-foot shipping container and either small bogie wheels or an ACLS to roll for take-offs and crash-landings. A detachable pedestal mount or mounts on top would mate a twin-engined USAF fighter-bomber like a soon-to-be-retired F-15 Eagle or a F-22 Lightning II or an up-engined A-10 Warthog to power the Attack-Glider. To tow the BATTLEBOXattackgliderTM into the air would be a surplus old 747 too fuel-hungry for efficient daily airline use and eventually with R&D JATO rockets.
A small squadron of 12 old 747s could easily launch with an hour a hundred BATTLEBOXattackglidersTM using multiple runways. Once airborne, the BATTLEBOXattackgliderTM could circle until others are launched to create a formation if anything more than a single-ship, special operation is required.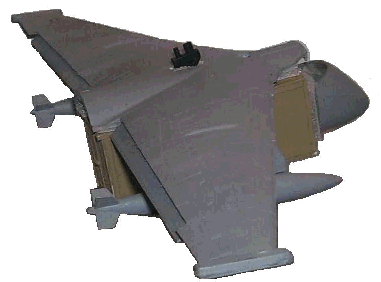 Then either a high or low-altitude release could be effected with the attack plane engaging the enemy or being on-call until fuel runs low and they have to fly back to a friendly base.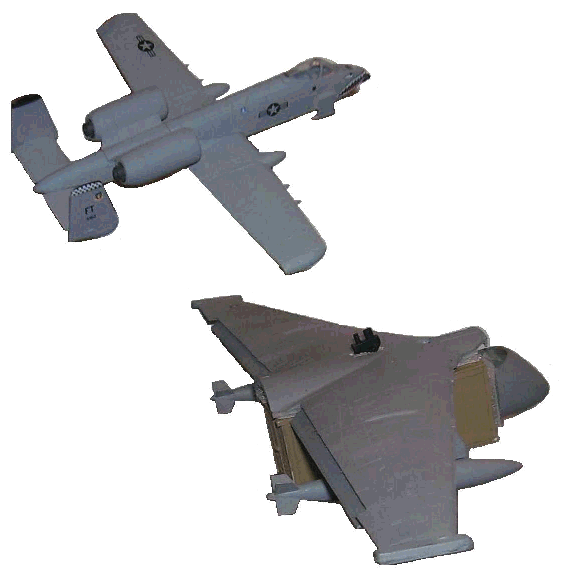 The BATTLEBOXattackglidersTM crash-land and out comes intact Airborne infantry squads each with a high-technology M113 Gavin light tank with 30mm autocannon, band tracks and electric drives to fan out and secure the assault landing zone for follow-on echelons of Paratroopers.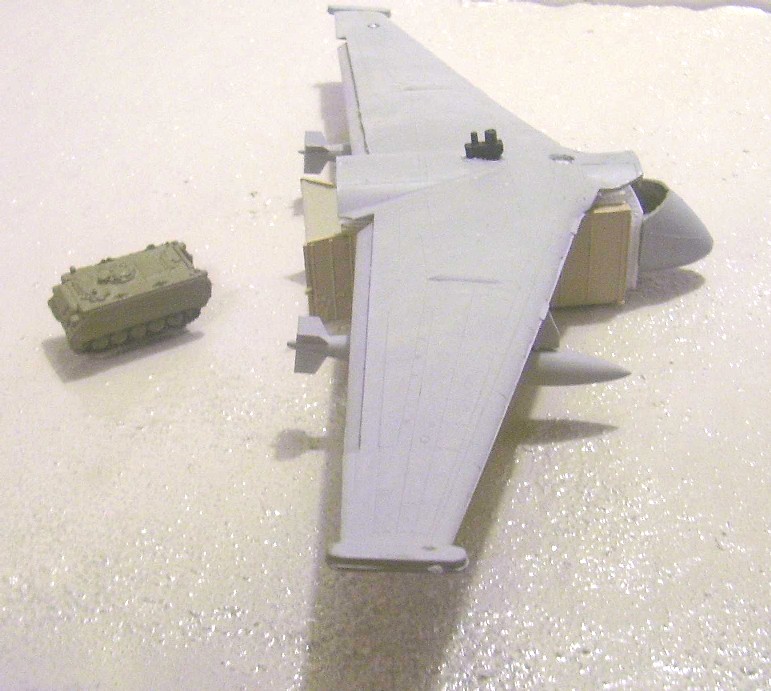 Those who fear their penis sizes will diminish if they train to land by glider will still remain as full-fledged Paratroopers because they will need to stay current with parachuting in case they have to bail-out from a stricken BATTLEBOXattackgliderTM that cannot finish its mission by crash-landing at the designated location.
If its a large Airborne Operation, the A-10 Warthogs could loiter overhead as on-call close/maneuver air support (C/MAS) assets and then use its STOL capabilities to airland on the airhead at a FAARP site which could simply by a BATTLEBOX which dispatches a M113 Gavin with a bulldozer blade to flatten out a landing strip and spray Rhino Snot soil sealant behind it. Once the A-10s are on the ground in the airhead, they can be refueled and rearmed by BATTLEBOXes containing fuel bladders with pumping hoses and those with 30mm cannon shell belts, 2.75" Hydra 70mm rockets etc.
BATTLEBOXattackgliderTMin the Context of Gavin's KIWI Pods
The BATTLEBOXattackgliderTM in concert with aircraft that can drop-off BATTLEBOXes like the proposed C-17 SkyCrane would fulfill LTG Gavin's vision of a KIWI pod Airborne Army that is always loaded and ready-to-fight. This would strengthen the Army-Air Force team so both would require eachother to do 3D maneuver warfare and guarantee large shares of the DoD budget.
Its also conceivable that the BATTLEBOXattackgliderTM system could be used by the USAF to self-deploy its short-ranged fighter-bombers to long ranges without need of mid-air refuel tankers and then upon releasing the glider-winged-BATTLEBOX have them fly by a pilot or unmanned guidance system to a collection point for recovery to conserve the taxpayer's monies. In essence, the BATTLEBOXattackgliderTM would be a winged, reusable "drop tank" for USAF fighter-bomber missions. So the USAF may not care enough about helping the Army out with the BATTLEBOXattackgliderTM system, they might be interested in it for their own Douhet agendas to make it a reality.
When Gavin is talking about a "cow pasture" powered plane he is talking about a plane that can CRASH LAND either on skis, skid-wheels or tracks or simply drops a KIWI pod that does the skidding to a halt. Yes, if the powered Hamilcar isn't wrecked it could take-off again and fly back to base, but when the pampered, doesn't-want-to-get-dirty U.S. Air Force heavyied up our own CG-20 glider to the point that it became a RUNWAY dependant airplane we lost the capability to land anywhere. Regulars in peacetime don't want to crash-land and pilots certainly don't want to be stranded and have to fight as ground troops if their powered glider can't take-off and get them back to base. What I'm saying is that the USAF's laziness and cowardice to not have to fight or get dirty has ruined our Airborne warfare capabilities because we now have to work around their planes that cannot and will not land anywhere. The USAF has also refused to field technologies that would enable extreme short take-off and landing (ESTOL) on their existing planes or to fund a vertical take-off and landing (VTOL) assault transport because it helps the Army win wars by maneuver and they want to try to win wars by themselves using Douhet bombing.
Blast from the Past: Fuel-Starved Naval Aviators Considered Parasite Wings
More proof that the concept of a parasitic relationship with a mother set of wings for range/payload was/is understood by the aerospace industry--but obviously rejected by the military for its warped psychological reasons.
www.aviationweek.com/aw/blogs/defense/index.jsp?plckController=Blog&plckScript=blogScript&plckElementId=blogDest&plckBlogPage=BlogViewPost&plckPostId=Blog%3A27ec4a53-dcc8-42d0-bd3a-01329aef79a7Post%3A4b5f0751-0fdf-4ce8-8d9e-692ba28ea935
Aviation Week - Ares: A Defense Technology Blog - Secret Aerospace Projects of the U.S. Navy: The Incredible Attack Aircraft of the USS Unites States, 1948-1949

Ares: A Defense Technology Blog

Something for the Weekend - Overweening Ambition
Posted by Graham Warwick at 1/16/2009 1:38 PM CST

When you see the aircraft being produced or proposed today, it is hard to imagine how inventive this industry once was. And in the post-war years, that imagination and ambition frequently outstripped the industry's capabilities. Take this outlandish design on the cover of Jared Zichek's new book, The Incredible Attack Aircraft of the USS United States - 1948-1949 (Schiffer Books).

Photo: American Aerospace Archive

It is the Douglas Model 1186, and it was designed to meet the U.S. Navy's 1948 specification OS-115 for a Long Range Special Attack aircraft (ie; supersonic nuclear bomber) to equip the 65,000-ton flush-deck carrier USS United States (CVA-58). And, yes, that is a derivative of the X-3 Stilleto sitting atop a Mach 2.0 expendable bomb delivery vehicle. This is a well-produced book, and the Model 1186 is not the only weird design featured inside. Zichek sets the scene be describing the post-war conflict between the U.S. Air Force and Navy over the nuclear mission. He explains the genesis of a carrier with an unobstructed flight deck for operating large attack aircraft, and the specifications for the aircraft that would equip that carrier - the subsonic OS-111 and far more challenging OS-115. The bulk of the book is a treasure trove of illustrations and information from the many proposals submitted to meet the two requirements. Some are conventional, like Convair's elegant Carrier-Based Navy Landplane. Others are mind-boggling, like Fairchild's bullet-like M-128 with its jettisonable auxiliary wing - seen here in a page from the book as featured on amazon.com.

The story ends with the cancellation of the United States in April 1949, and the suspension of work on the heavy attack aircraft. Or almost. Ultimately one of the proposals submitted for OS-111, the Douglas Model 593 - design of which was led by my hero Ed Heinemann-evolved into the XA3D-1 Skywarrior and the Navy got its nuclear bomber. (To learn more, you can visit secretprojects.co.uk)

Photo: Smithsonian Institution
LTA Airborne Aircraft Carriers for the 21st Century
Nuclear submarines are very noisy. We have all kinds of electronics gear to detect them---IF we can get them in the water. There's thousands upon thousands of miles of water to search through. Our rapidly shrinking Navy of under 300 surface ships is wed to protecting oversized aircraft carriers not hunting the enemy subs that could destroy them all. (See about CHICOM sub threat below). That's the rub. Fixed-wing planes that have wheeled landing gear can't dip sonar, but seaplanes, helicopters and blimps CAN did sonar into the water. Helicopters are inefficient aircraft with short ranges. Oh, by the way, the Navy is retiring its fixed-wing S-3 Viking ASW planes and reducing its ASW helicopters in use. Large Seaplanes are no longer built in the U.S., but would have to land in the water to dip sonar.
Blimps----could dip sonar in the air like helicopters but unlike them do it for long ranges for days at a time.
The point is why did the USN give up on blimps with old fashioned vacuum tube electronics just because their sensors temporarily failed against early nuclear subs which we know now were eventually improved?
Couldn't we today use some sort of kevlar lines and as soon as a blimp comes in to land reel it in instead of the dangerous use of human teams?
Couldn't we today have the blimp drop its fuel hose to the ship below and have safer than gasoline JP-8 pump up into its tanks? Again, why not winch the entire blimp onto the aircraft carrier's deck and get the refueling done quickly?
The biggest military pay-off for an airborne aircraft carrier would be at sea. Against surface ships and submarines, a moderately sized LTA dirigible could launch and recover 2-4 HTA attack aircraft to engage and destroy enemy ships/subs. The LTA mother aircraft carrier provides long endurance measured in days and weeks to scour the ocean with radar and dipping sonar sensors. When contact is made, their "Killer Bees" engage the enemy's ships or submarines at a safe stand-off to the mother ship. This is not to say that the LTA at 100 mph couldn't engaged a submerged submarine at best 30 mph which right now do not have submerged versions of surface-to-air missiles (SAMs) that surface ships have. DoD talks a good game about "asymmetric warfare" well, here is their chance to practice what they preach. Such a LTA/HTA "Damocles" airborne aircraft carrier system would be very cost effective at covering the oceans than flying converted civilian airliners from land bases on 12 hour missions and having to hurry home lest they plop into the water.
Got Fuel? What if you are not the American Empire with Bases all around the world?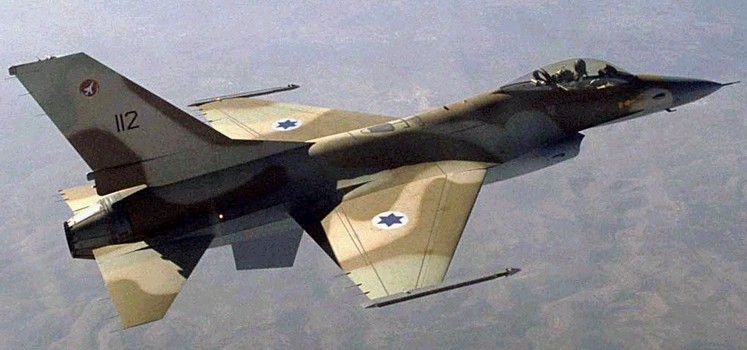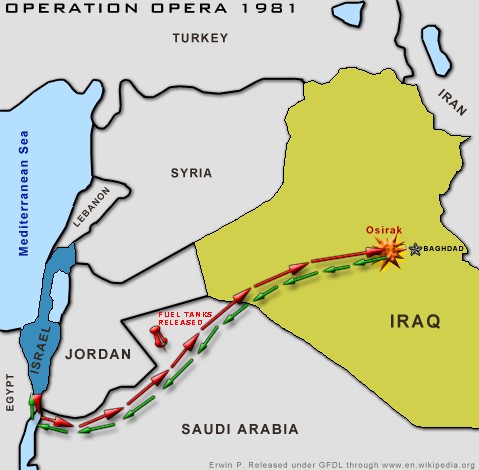 youtube.com/watch?v=NRg_yhUf6E4
USA Today
December 12, 2006
Pg. 16

"Distant Threats' Push Israel To Boost Warplanes" Range

Military considers changes to air refueling

By Yaakov Katz, Special for USA TODAY

TEL AVIV - Israel's air force plans to enhance its air-refueling capabilities, increasing the range of its warplanes. The changes come as Iran emerges as an increasing threat.

Air Force Brig. Gen. Yohanan Loker has said the program would help Israel meet "emerging distant threats," though he did not mention Iran.

Iran's border is more than 700 miles from Israel. The range of Israeli F-16s without refueling is about 1,300 miles.

One option the air force is considering is the purchase and development of drones, or unmanned aerial vehicles, to serve as refueling tankers for attack jets and other aircraft used in long-range missions. The air force also could modernize its refueling fleet and convert U.S.-manufactured executive jets, such as the Gulfstream G550, into airborne fuel tankers.

"If you have fuel, you can reach distant targets, better utilize your assets and carry larger amounts of weapons," Loker has said.

Israel has reached distant targets before. In 1981, eight F-16 fighters escorted by six F-15s flew nearly 650 miles each way to bomb the Osirak reactor in Iraq, just south of Baghdad. The attack eliminated Saddam Hussein's nuclear program at the time.

Aerial-refueling aircraft were not used in the Osirak strike. The F-16s were fitted with extra fuel tanks, so the planes had to carry less ammunition.

In 1976, Israeli air force C-130 transport planes carried commandos 2,500 miles to the Entebbe Airport in Uganda and rescued 248 hostages taken captive aboard an Air France flight.

If Israel attacked Iran's nuclear sites, it would be primarily an airstrike, said retired brigadier general Asaf Agmon, a former Israeli air force commander now at the Fisher Brothers Institute for Air and Space Strategic Studies near Tel Aviv.

Israeli planes could reach Iranian airspace, but extra fuel would be needed to allow planes to spend time over a target before returning.

Iran's nuclear program is dispersed among a number of locations.

The planes might also be forced to use more fuel if neighboring countries, such as Jordan and Iraq, refused to allow them into their airspace.

"Osirak was a quick airstrike and was only one target," said Yiftah Shapir, a former air force intelligence officer and an analyst with the Jaffee Center for Strategic Studies. "Iran's nuclear program includes dozens of targets that would all need to be completely destroyed."

The quickest route to Iran would be over Jordan and Iraq. But that way would be diplomatically tricky, Agmon said. "Israel has a peace agreement with Jordan and cannot just violate their airspace," he said.

The advantage of unmanned refueling tankers is that they would minimize the risk to pilots and would be harder for enemy radar to spot because they are relatively small. They would also be able to spend extended periods in the air - some can stay airborne for 24 hours - without the need to refuel or land to switch pilots.

"The UAVs can add tremendous capabilities to the piloted fighter jets," Agmon said, referring to unmanned aerial vehicles.

Israel would be the first country to develop drone refuelers, Agmon said.

Israel's current refueling fleet consists of three Boeing 707 air-refueling aircraft and three KC-130 tankers. All were purchased in the 1970s.

The Israeli air force inaugurated in September its first AWACS (Airborne Warning and Control System) flight in 14 years.

AWACS planes are equipped with advanced radar systems and serve as a substitute to land-based command-and-control stations in long-range operations.

The aircraft provide fighter pilots with a picture of enemy radar and anti-air weapons before they reach the targets.
This UAV tanker crap is more $$$ costly technoBS.
By Sea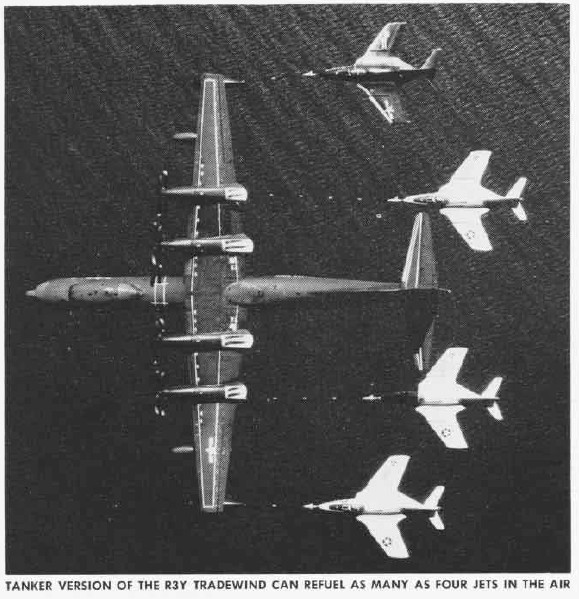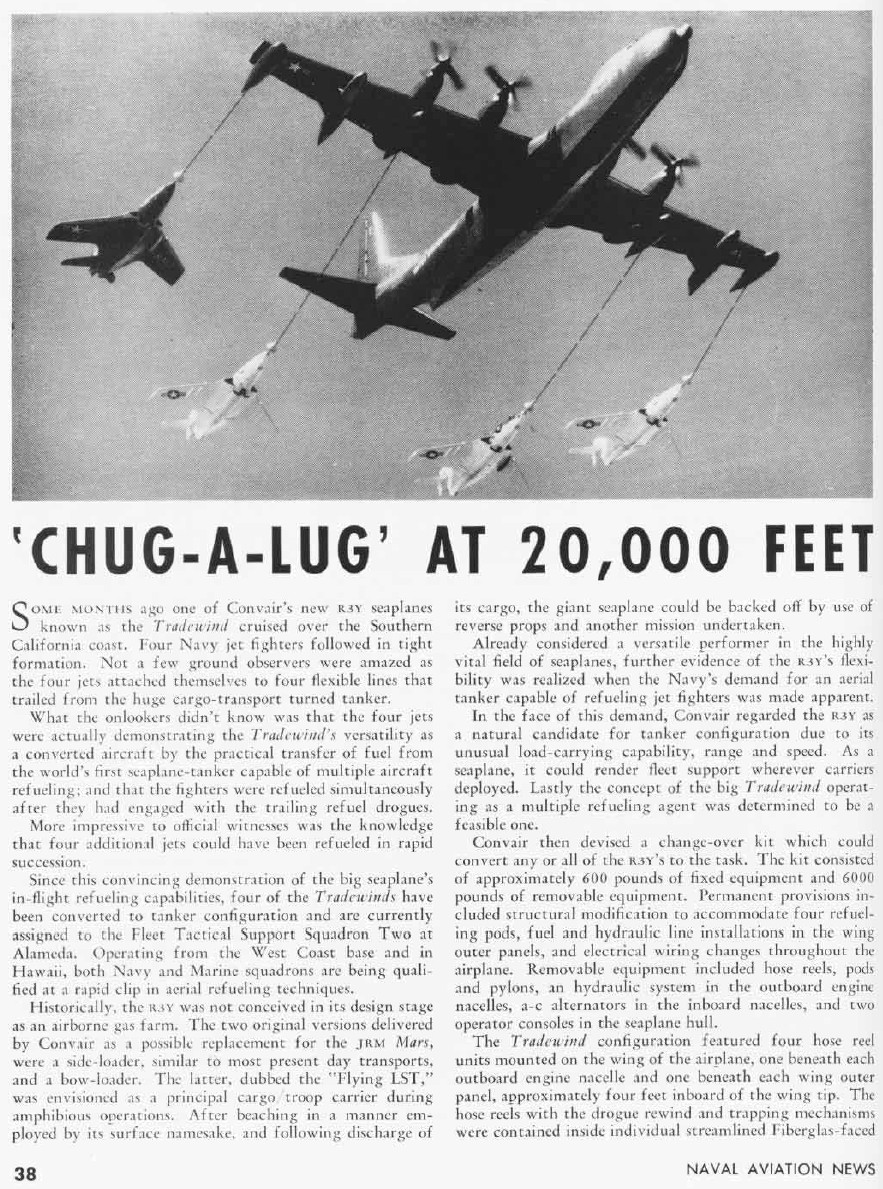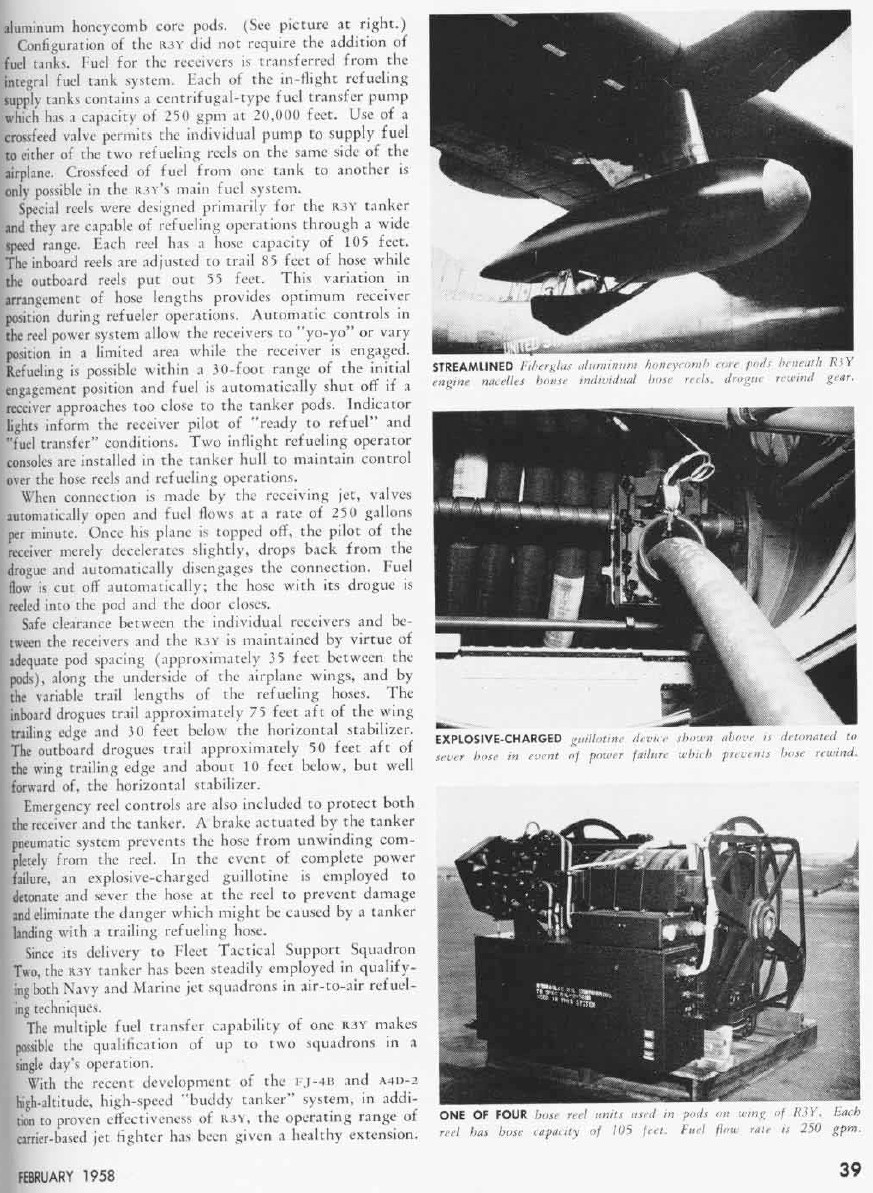 BUILD-A-MODEL!
#AA-4063 1/144 scale Convair R3Y-2 Tradewind Gas Station-on-the-Sea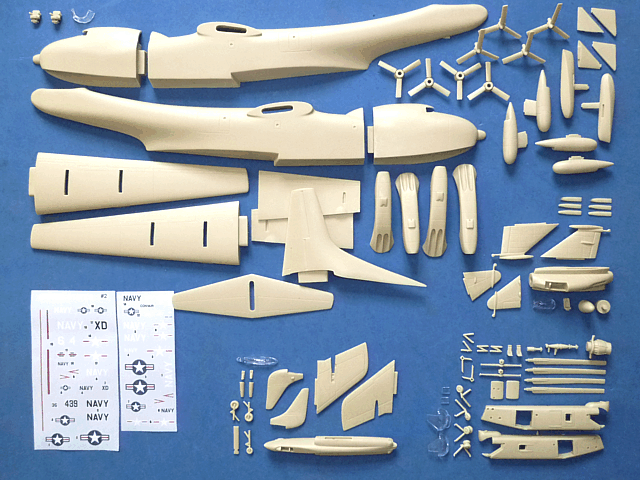 http://anigrand.com/AA4063_R3Y-2.htm
Model Kit Contents
86 resin parts + Clear-resin canopies, Decal
Span 309 mm
Length 295 mm
Unit price: U.S. $88
Shipping charge: U.S. $14.00
IAF should buy some large open-ocean seaplanes and make them into air tankers like the USN's Tradewind seaplanes were used in the 1950s (see above) until they got arrogant and lazy. Develop a cargo ship to refuel the seaplanes. When they want to strike the 40-or more Iranian nuke facilities, have the seaplane tankers fly ahead to meet up with cargo ship/oilers en route (Indian ocean). When air refuelers are in place, launch your fighter-bomber lawn darts.
Depending on how clever you are, you could even convert a container ship into an emergency aircraft carrier if your emergency tail-hook F-15s and F-16s can't fly all the way back to Israel due to mechanical damage.
By Air
Another option would be to hook-up 3, maybe 4 x F-15s/F-16s to a 747 and TOW them through the air engines off windmilling?/idle etc. on an umbilical cord that could also be an air refueling hose. 747 has humongous amount of fuel and waits for them after the strikes to refuel the lawn darts or can tow them back to Israel where before landing they detach and land separately.
Candidate parasite fighters?
86 A-4 SkyHawks are sitting in the Davis-Monthan boneyard waiting a use. USAF T-37s are retiring and could be rebuilt into turbofan OA-37Ds. A-7s are sitting in the boneyard, too. A-10s would make excellent anti-ship and submarine aircraft. If we want to spend a lot of money, use F-35 JSFs which are radar stealthy but are not as good at visually spotting targets and staying aloft for long times like the A series aircraft already mentioned. All that would be required would be an overhead hook system to snatch them by their LTA mothership.
Having permanent skis or pop-out skis and floats to land in the water in case mid-air recovery is not possible would be desirable and save money by preventing aircraft from being lost.
Legendary DoD innovator, Chuck Myers proposes the same things!
HULA-A Helium "Magic Carpet" ?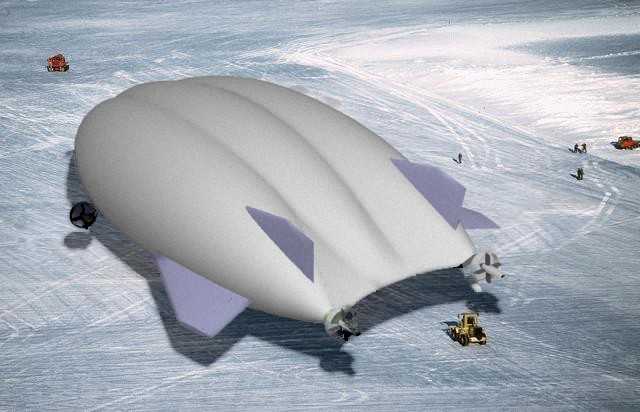 slideshare.net/1st_TSG_Airborne/jhammbc-brief-23-jan-03-rev10
slideshare.net/1st_TSG_Airborne/hybrid-lta-heavy-forces-insertion-v30
Reprinted from the Naval Institute Proceedings (June '03) with permission from the Naval Institute (copy write Naval Institute 2003) pp 74- 75). Some notes and underlines have been added by the author subsequent to publishing.
By Chuck Myers
The Naval Air Systems Command's Airship Advanced Development Program
Office is the current source of information, advice, contract management, and development assistance for a number of projects related to airships. Among them is the Joint Chiefs of Staff (J-4 Mobility Division) investigation into the military utility of hybrid aircraft. Hybrids are lighter-than-air vehicles that never actually fly light. They operate free of one of the primary objections to "blimps"-the need for an agile ground crew to aid in flight termination (restraining it and adjusting ballast during the off-loading of passengers and cargo ( freedom from the need for forward support is to be demonstrated).
Lift for a hybrid aircraft is shared between helium and aerodynamics by shaping the envelope to resemble a lifting body. The lift ratio in one design is 70% static from helium and 30% dynamic from the air flow induced by forward motion. When coupled with proven air-cushion hover technology, the craft can operate from land and sea, independent of airports. Such a triphibian would have considerable utility for the U.S. armed forces.
Attractive features of hybrid aircraft include spacious areas for crews and mission systems, a laboratory-like environment for electronics, and nearly unlimited electrical power for weapons, sensors, and countermeasures. In addition, review of the operational capability demonstrated in the 1930s, when small fighters resided aboard and flew from large rigid airships, has led to proposals for similar employment of unmanned aerial vehicles (UAVs).
The most surprising feature of non-rigid hybrid aircraft (compared to heavier than air) is reduced susceptibility and vulnerability to air defense threats and a huge improvement in crew survivability. Although they are gigantic, their radar and infrared signatures are less than those of transport-sized airplanes and helicopters. Nonflammable helium-filled airship envelopes have demonstrated remarkable resilience when subjected to live-fire testing. Unlike airships, airplanes often self-destruct when damage exposes the internal structure to the destructive dynamic air pressure that is a function of the square of flight velocity. Airships exhibit a benign failure mode-they deflate slowly and float to the surface, which accounts for the historically low fatality rate of helium-supported non-rigid versions.
Hybrid craft could satisfy the Army's objective force goal to embark a combined arms team at its base, transport it over strategic distances while maintaining unit cohesion, and roll it down the exit ramp near the objective area ready for combat. (This capability could have produced dramatic results in Operation Iraqi Freedom re opening a Northern Front.) The period from embarking to engaging the enemy anywhere in the world could be three to seven days-in spite of enemy antiaccess measures that close airports and seaports. Surprisingly, the proposed stealthy "ghost ships" would offer greater comfort and survivability to their human cargo than current forms of global air transport.
A Hybrid Ultra-Large Aircraft (HULA) may carry as much as 500 tons of troops and armor to distances of more than 5,000 miles at 60-90 knots, cruising at altitudes from just off the surface to 10,000 feet. Such giants require non-rigid envelopes with a volume of 25-35 million cubic feet. By way of comparison, the large rigid airships of the 1930s had a volume of about 7 million cubic feet. The largest non-rigid ship ever flown-the Navy's ZPG-3 in 1954-had a volume of 1.5 million cubic feet.
Other military missions being considered for smaller hybrids, the HAMR (Hybrid Aircraft Multi Role) in the 30-ton payload category (the proposed proof of concept test model) include:
- Extended range littoral and ocean patrols, with UAVs aboard to provide an over-the-horizon close-up look at targets of interest (BAMS)
- Resupply of naval forces afloat and the inserted forces inland
- Employment of large aperture, low-frequency three-dimensional radar for protection of forces afloat against cruise missiles and surface threats such as fast boats
- High mobility platform for expanded capability JLENS to include C4ISR
- Insertion/recover of special operations forces
These 30T payload HAMRs would have envelope volumes of less than 2 million cubic feet and be about the size of a football field.
An important combat mission application under discussion is a futuristic aerial gunship to follow after the Air Force AC-130. This hybrid "battle star" would offer mission periods measured in days and carry an expanded suite of multispectral sensors and armaments, including directed laser weapons (which are typically very heavy and require lots of power). It is predicted that the continuous overhead presence of a HAMR would yield unprecedented levels of situational awareness, which is key to effective support of ground forces. And, there are no known physical or technical barriers to employment of air-to-air and air-to-ground missiles for self-defense or SEAD/DEAD.
Commercial applications of hybrid transports could include loading strawberries at two dollars per box near farms in the Imperial Valley of California and off-loading near Tokyo four days later at thirty dollars per box. Going directly from source to distributor would cut out much, if not all, of the intermediate handling that is necessary in transporting products to and from airports, seaports, and railheads. Costs are estimated at far less than heavier-than-air transport and only slightly more than sea transport that often takes weeks to cover the same distance (and necessitates freezing).
slideshare.net/1st_TSG_Airborne/hula-lta-vs-hta-aircraft

slideshare.net/1st_TSG_Airborne/insideout-invasion-portrait
The hybrid's ability to embark and disembark cargo anywhere has attracted the attention of those responsible for transporting hazardous waste because it could be carried via circuitous routes which avoid populated areas. United Nations officials are interested in the potential for accomplishing humanitarian missions, such as using "angel ships" to deliver food and medical care to remote areas of the world that lack modern transportation infrastructure. Further, some Department of Transportation planners-haunted by the specter of gridlock-see the hybrid as an attractive alternative to triple decking our freeways. Homeland Security, Federal Emergency Management Agency, and American Red Cross staffers are considering the potential for immediate disaster relief following accidents, earthquakes, and terrorist attacks.
Conclusions
Lighter-than-air hybrid aircraft designs have been explored for decades. The possibility for creating a magic carpet-like capability can be attributed to advances in technologies of materials, propulsion, control systems, avionics, and computer design tools. The confluence of these advances provides the basis for optimism regarding military and civilian exploitation of hybrid aircraft concepts. (NAVAIR has declared the technical risk low to moderate for the 30T HAMR)
Is this a mirage or an off-the-chart opportunity? Triggered by a Joint Chiefs of Staff initiative, with technical support from Naval Air Systems Command, the Department of Defense is in the process of determining the answer to that question.
Mr. Myers, a combat fighter/attack pilot of both the Army Air Corps and Navy, is president of Aerocounsel, Incorporated, in Gordonsville, Virginia. He is responsible for instigating reactivation of the Navy's battleships in 1980. In 1974, while serving as director for air warfare in DDR&E, he created project HARVEY which became the "stealth" program. In 1960, Chuck served as president of the Society of Experimental Test Pilots. He earned a BS in Mechanical Engineering from Lafayette College in 1949 between WWII and the Korean War.
---
NEWS FLASH! DARPA chooses a dud: DoD's WALRUS Project: Hindenburg II
slideshare.net/1st_TSG_Airborne/cl160-lta
DoD's Scientific development arm DARPA, awarded two contracts this week worth about $8 million to design massive lighter than air (LTA) ships (Blimps and Dirigibles) to support the U.S. Army's well publicized goal of transporting future (UAs) Units of Action (modernized heavy brigades) world-wide in 96 hours. DARPA's WALRUS program is aimed at revisiting the old airship concept to leverage their advantages in heavy payloads.
Sounds creative huh? Unfortunately, the only thing creative is how DARPA gained Army endorsement to receive funding; falsely portraying the "WALRUS" program as supporting the Army's future UA deployment mission. But the WALRUS program manger Mr. Hunt, knew all along that even if the two concepts under development are completely successful, they will fall far short of Army's 96 hour requirment.
Air ships are cool. We highly recommend renting "Hindenburg" staring academy award winner George C. Scott; a great movie that depicts a really large air ship. WALRUS proposes a modern super sized version of the 1930s Hindenburg using non-flammable gases like helium, carrying more payload, flying greater distances...but will not be much faster than the 1930's forefather. The laws of physics restricts an object like the two full envelope blimp designs that DARPA selected, to speeds of about 85-130 miles per hour. There's a good reason why the Goodyear Blimp isn't seen streaking across the sky at Super Bowl games. DARPA's selected designs will crawl across the ocean with 500 tons of UA and make it to Europe and some parts of Asia in seven days, nearly twice the time required. Of course if the crisis area is say North Korea, they might not get there at all since they will be battling the prevailing jet streams with speeds equal to their own forward speed. By contrast, fast sea lift ships can cross the Pacific in less than seven days and deliver 100 times the cargo for a fraction of the cost per ton of a slow LTA!
Amazingly, Mr. Hunt freely admits these facts but sees no problem in deploying the UA later. "It's just a matter of tactics, techniques and procedures". WALRUS supports DARPA's reputation of spending millions over the longest time possible, then declaring success in accomplishing low hurdle goals that rarely match future service needs. Proof? DARPA rejected as "too risky" a better blended body LTA design with heavier-than-air features that can press on ahead against contrary wind conditions and would have met the Army's 96 hour deployment goal with twice the speed of the selected traditional Hindenburg type designs. It seems DARPA's definition of "risk" is avoiding having something go wrong which might threaten the agency's consumption of a program's full budget! Failing to support a service future technology goal doesn't enter into the equation. In the era of booming budget deficits I must say to Dr. Tether, the head of DARPA....if you want to build slow-moving blimps see the NFL for money. It's reprehensible to blow tight Pentagon dollars on a project you know even if technically successful will never meet the requirements of the sponsoring service.
Come fly with me: An early suggested design for the WALRUS airship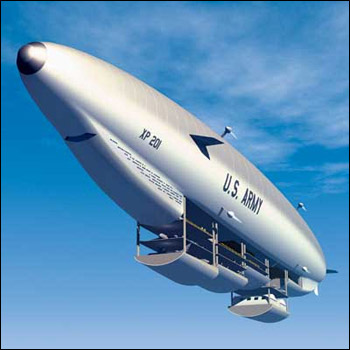 Email this page to friends
military.com/Content/Email_To_A_Freind/1,11492,,00.html?page_url=/soldiertech/0,14632,Soldiertech_Walrus,,00.html
WALRUS: The Skinny
Killer Features:
Cargo capacity between 500-1000 tons
Flies 6,000 miles in 4 days
Cpabale of delivering brigade-sized units of action anywhere in the world
Requires no landing strip
Significantly lower operating costs than either conventional aircraft or shipping
From simple balloons to the Zeppelin, airships have often played a role in the military, with sometimes successful and sometimes disastrous results. Now comes a new spin on the old idea: a gloating fortress that can transport cargo and troops to distances halfway around the world -- four times faster than current ships can carry the U.S. Army's rapid response Units of Action (UA).
In April of this year DARPA initiated a program to develop a heavier-than-air, intercontinental airship capable of rapidly transporting military men and equipment to a war zone. The plan, designated WALRUS, would call for a fleet of airships capable of transporting upwards of 500 tons of cargo 6,000 miles in 4 days. Not bad when you consider a standard C-130 cargo plane, can carry about 22 tons. In addition, it is expected that these airships will also carry sufficient supplies (food, ammunition, fuel, parts, and equipment) to sustain the force for at least 72 hours. In the current war on terrorism, with an increased need for strategic airlifts, that's a hefty amount of equipment and personnel, and given our current fuel crisis, the relative fuel efficiency of an airship compared to a standard cargo aircraft is something Defense budgeters can agree with.
Filling the Need
The reason for this innovative program? The development of the Army's new rapid response UA. Currently, the only means of deploying troops rapidly from the US is through airlift (the 82nd Airborne Division maintains a ready brigade which is deployable world wide in 18 hours), or via fast sealift cargo carrier (the eight 33 knot 55,000 ton Algol-class transports can deliver a mechanized division anywhere in the world in less than 18 days). Both of these options have their limitations; with the elimination of the M551 Sheridan from the Airborne TO&E, the 82nd lacks any creditable anti-armor capability, and 18 days is unacceptably long to deploy one of the new rapid response UAs.
A key change in military philosophy, the new "10-30-30" doctrine, has also been instrumental in the development of this new technology. Simply put, "10-30-30" can be broken down as the following: to be able to deploy to a distant theater in 10 days, defeat an enemy within 30 days, and be ready for an additional fight within another 30 days. The WALRUS program could fulfill this strategy, at a cost savings in aircraft maintenance and use.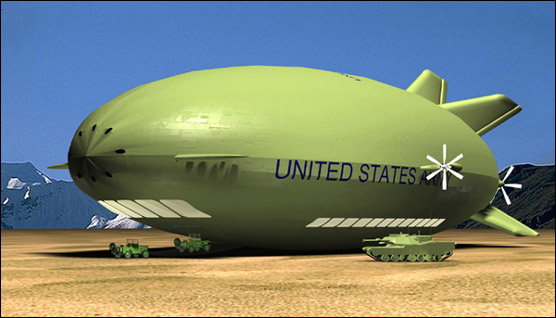 Another artist's conception of the WALRUS airship.
The WALRUS airships will offer a number of advantages over current airlift and sealift transports. To begin with, they can operate from "unimproved" areas, land or sea, without a need for storage hangars or ground support. They will also be weather tolerant, and have the capability of transporting a motorized force from "fort to fight" without having to first unload at a port facility, and then transport cargo and/or personnel inland. Finally, with operating costs significantly lower that either ships or conventional aircraft, the WALRUS airships could provide logistical support to deployed UAs for a fraction of what it would cost to do so conventional airlift or sealift assets.
The WALRUS would not resemble any existing airships as we know them. Rather than assume the traditional "cigar" shape (like the zeppelin Hindenburg for example) the WALRUS would be of a hybrid design and shaped more like a flat, lozenge-like lifting body. This would allow the WALRUS to not only derive lift from the helium gas, but from the aerodynamic forces generated as it moves through the air.
The WALRUS is expected to be powered through the use of thrust wings (TW), which are articulated lifting surfaces with internal thrust producing engines. The TW would be grouped in pairs, fore and aft, and would consist of several independent modules arranged on a single axis. The TW modules can be rotated along this axis to provide 360o of vectored thrust. This would enable some of the TWs to be angled vertically to provide for thrust-based lift, and some of them to be angled horizontally to provide aerodynamic lift. Once the WALRUS reaches cruising altitude, the TWs could all be aligned horizontally to provide forward motion and aerodynamic lift. The thrust wings would also eliminate the need for the WALRUS to take on ballast (to compensate for static gas lift) when clearing the landing zone, or when "deadheading" back for additional cargo.
Phase I of this ambitious project has been completed, and Phase II, which will cost $50 million, will produce a 30-ton Advanced Technology Demonstrator by 2007, which the U.S. military will use to evaluate. If all goes well, a full-scale Phase III vehicle will then be developed and evaluated for potential production.
Commercially, heavy lift airships like the WALRUS make sense. While not nearly as fast as conventional aircraft, they can deliver cargo significantly faster than is possible by sea, and they are much, much more economical to operate than are either aircraft or ships. This would make airship transportation a viable and attractive alternative to more expensive air transport, or slower sea transport. WALRUS might even prove economically beneficial in transporting routine, non-critical military cargo, which would free up conventional transports for other, more hazardous, combat related duties.
The biggest issue regarding the WALRUS is defense. Airships are extremely vulnerable to anti-aircraft artillery and surface to missile fire. While a balloon might not present much of a radar cross section to an enemy target acquisition radar, a balloon toting a brigade's worth of vehicles most certainly would. By DARPA's own admission, the WALRUS could not be used in areas where the Air force has not already established air dominance and in which all ground based air defenses have been suppressed. In addition, combat is a 24/7, rain sleet or snow affair and the issue remains, how manageable is a 500-1000 ton balloon in extreme weather conditions?
The fastest way to deliver Soldiers to the battlefield is still by air; the 82nd Airborne division can drop 3,500 Soldiers anywhere in the world in 18 hours, and they are combat ready as soon as they hit the ground. Unfortunately, the 82nd is lacking in anti-armor capabilities, and could certainly benefit from a vehicular Anti-tank/infantry support gun platform (much like the ill fated M-8 was supposed to be). The vehicle that would, and for which the WALRUS is being designed to transport, is still on the drawing board and is not expected to be ready until 2010 at the earliest.
America needs a rapidly deployable brigade size force with a credible combat capability. While WALRUS could potentially deliver equipment (such as MBTs and APCs) faster by air than ships can, its true benefits may not be seen until or if we see the day in which hundreds of these heavy lift airships fly round-the-clock missions. DARPA is working on a better taxi; what America also needs is a better airborne tank.
-- Eric Daniel, Military.com
---
Summary/Conclusion
Its too bad the Akron and Macon were not better weather-going dirigibles and didn't have a chance to hunt Japanese submarines in WWII. But this is what we, the current generation are here for. Despite what conventional "been there already done that" quasi-wisdom says, we have NOT done everything that can be done in earth atmosphere aviation, not by a long shot.
REFERENCES
1. Blimps kick ass in WWII through the 1950s but were stabbed in the back by the stupid large aircraft carrier mafia USN brass in early 1960s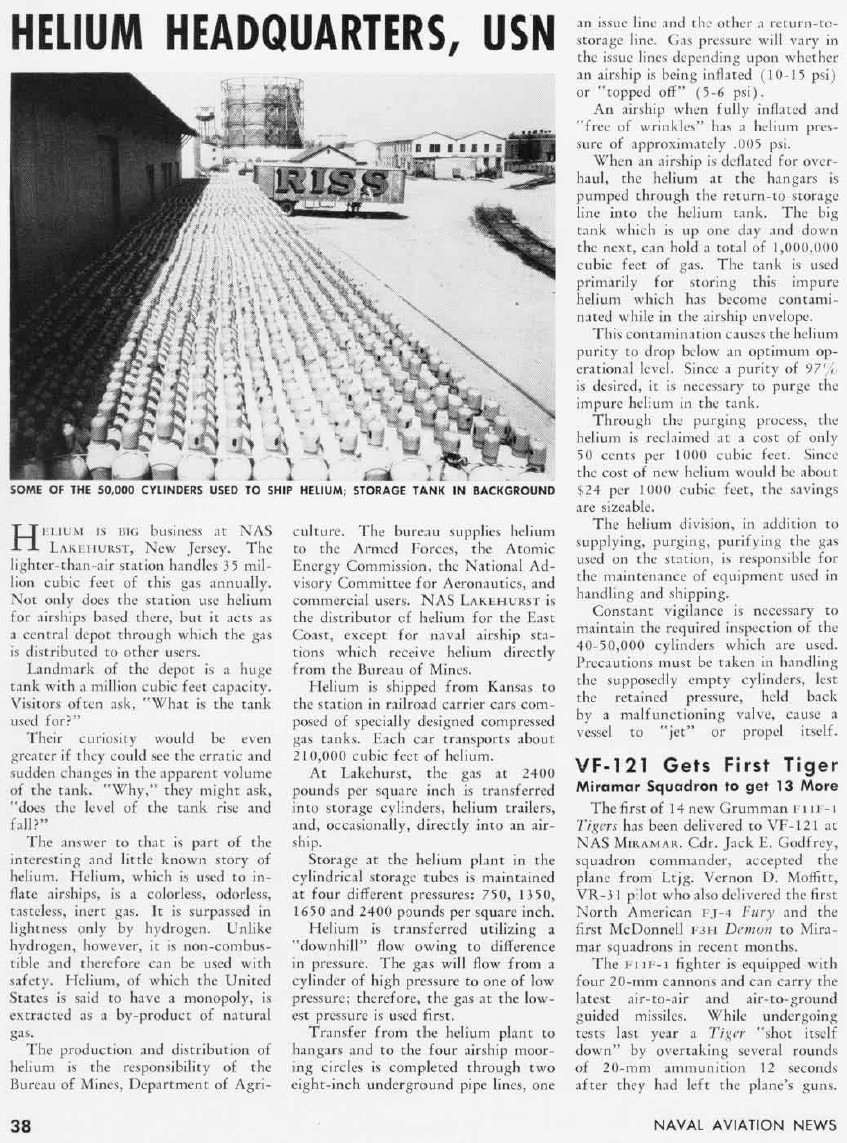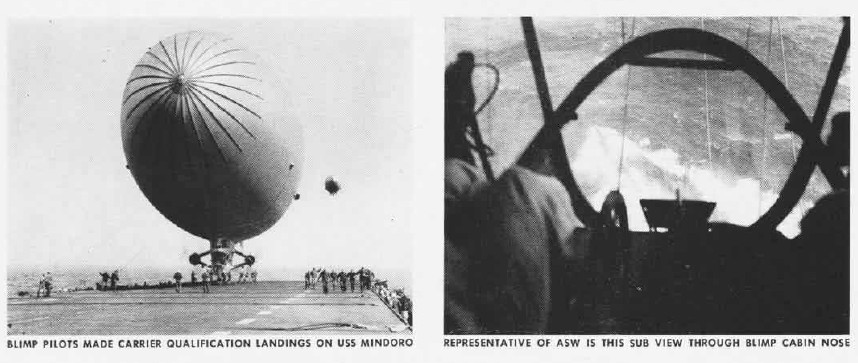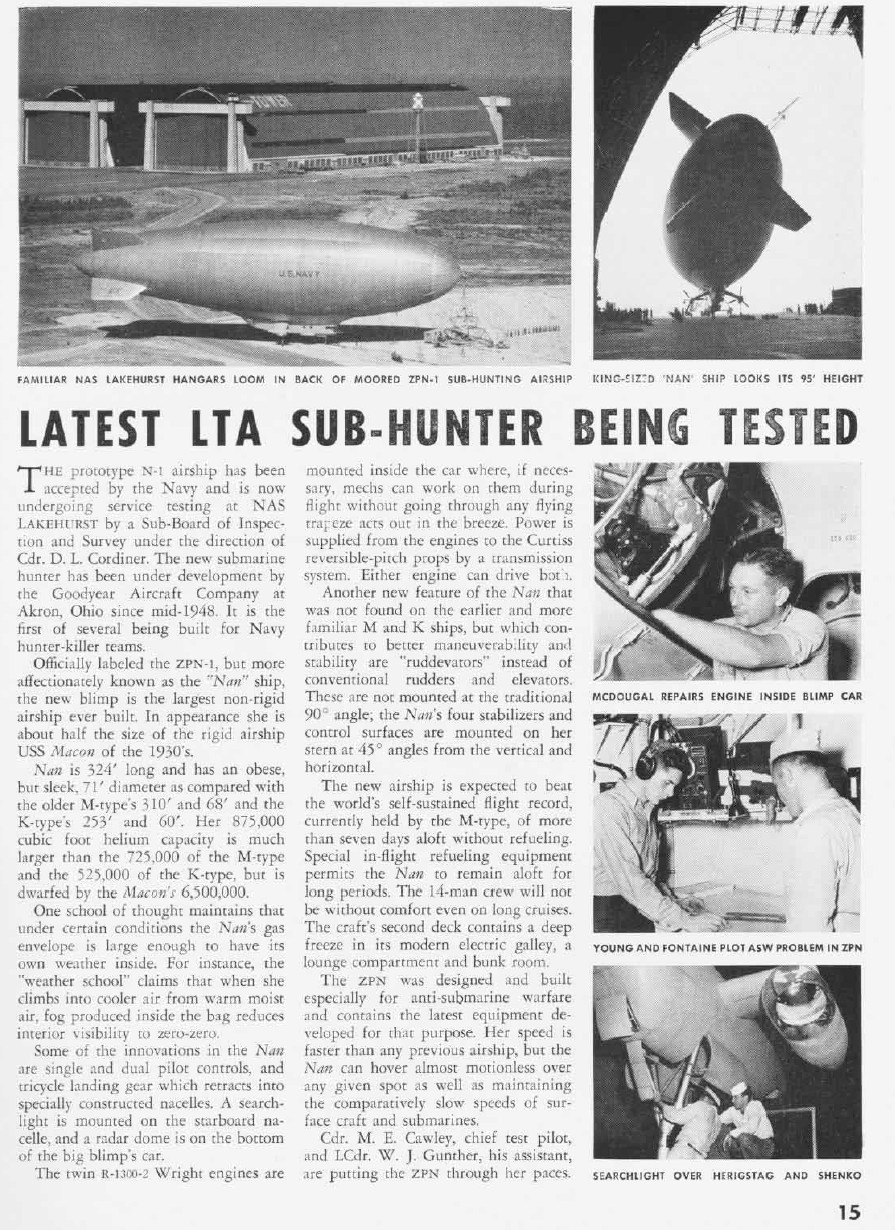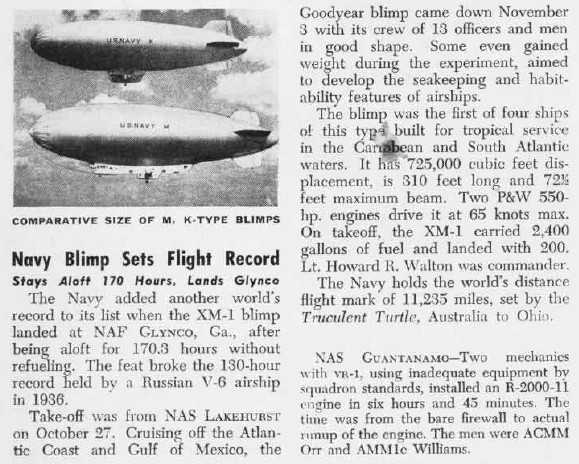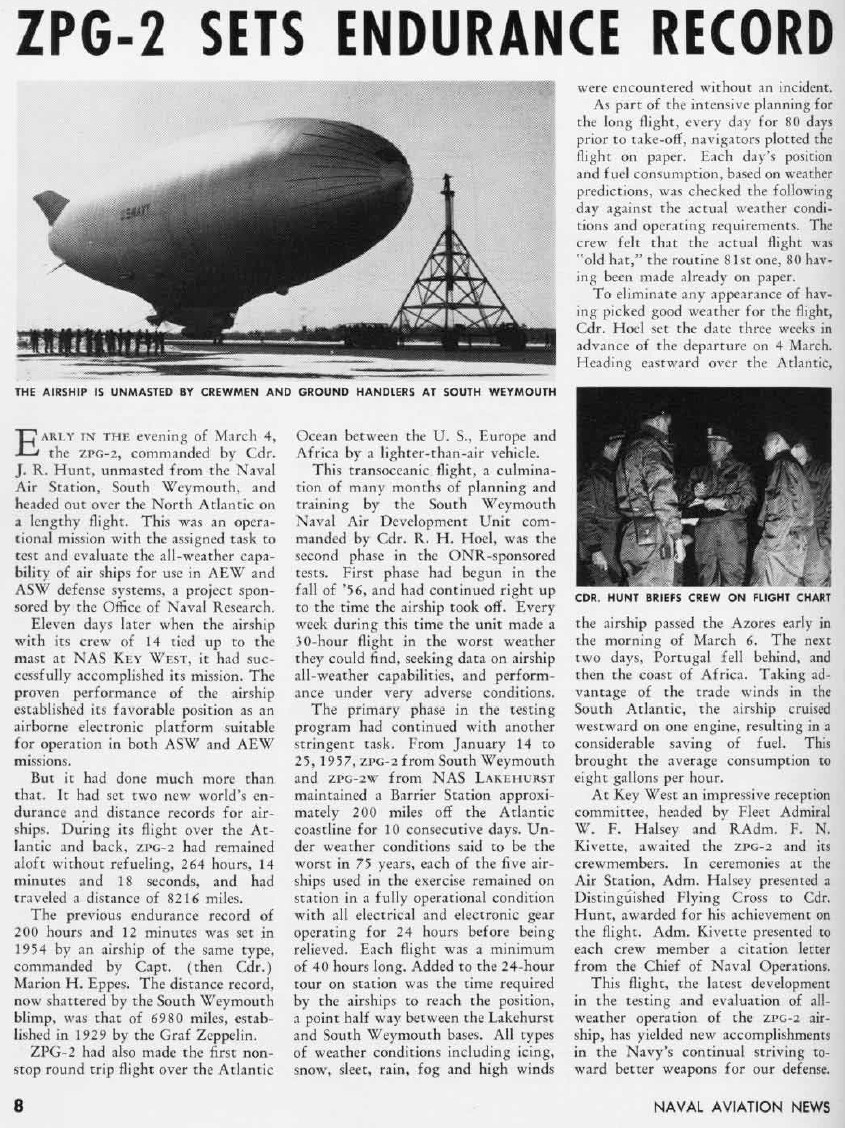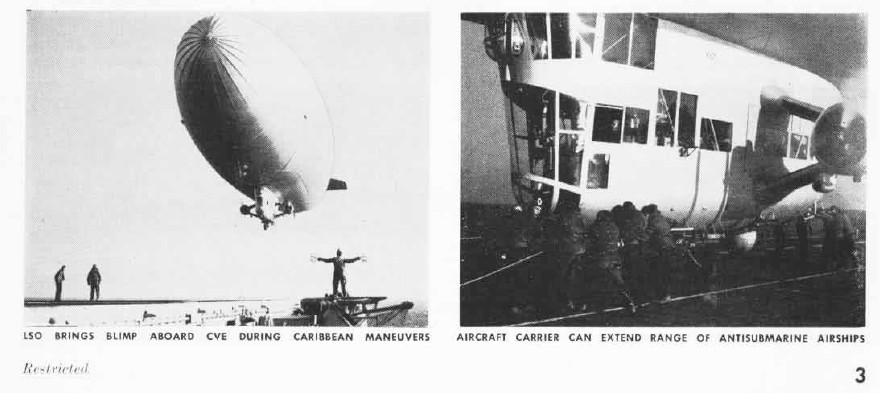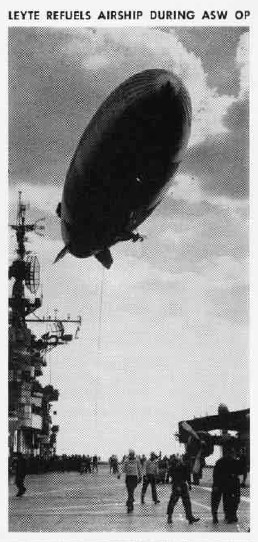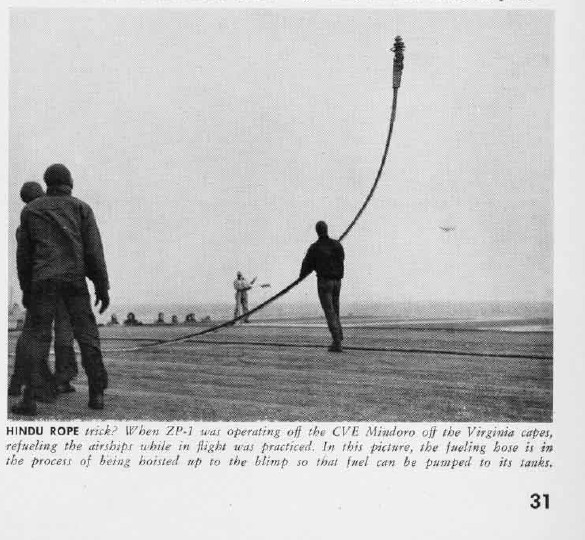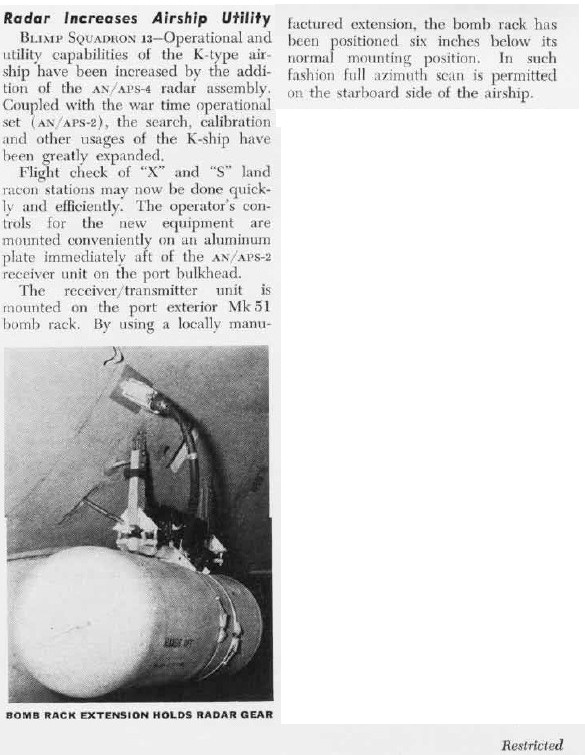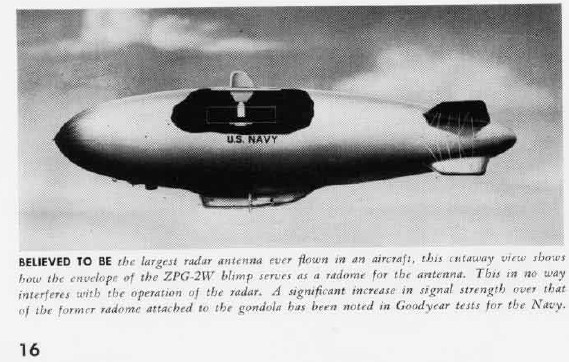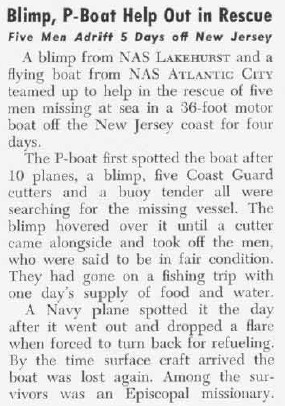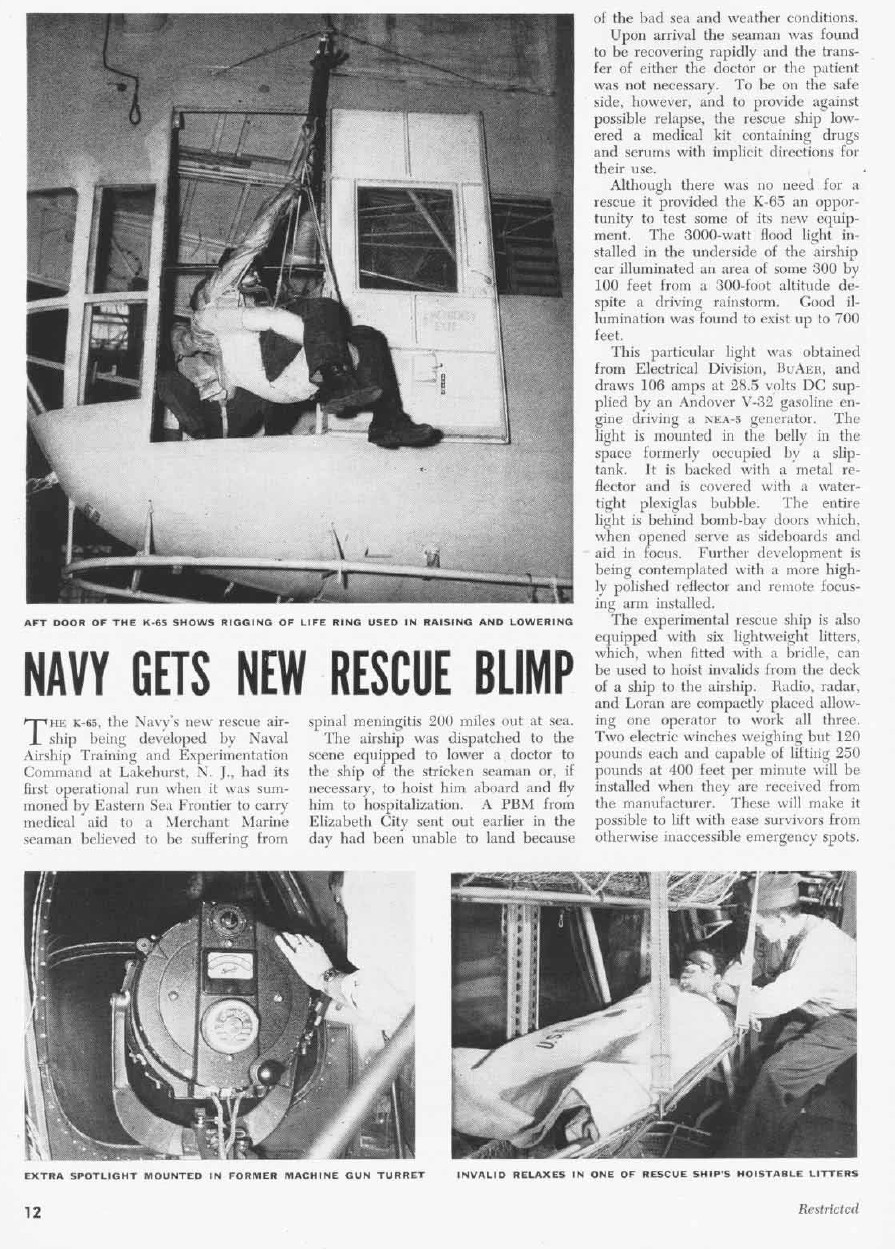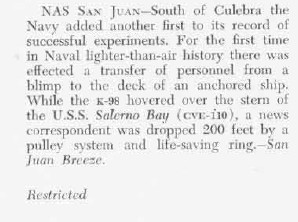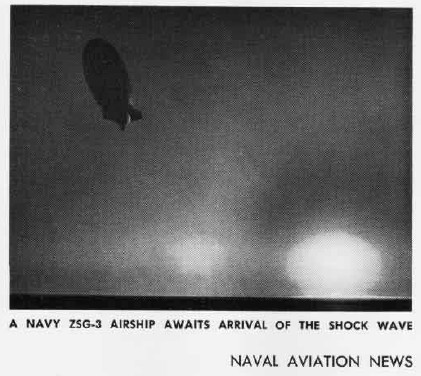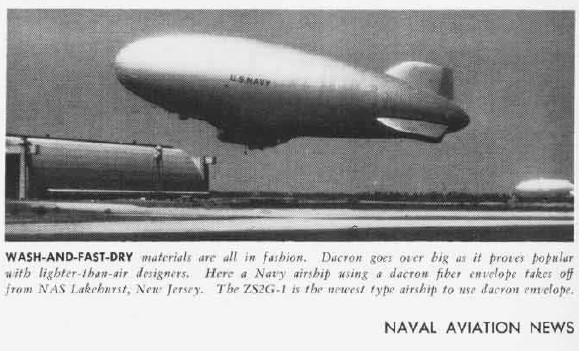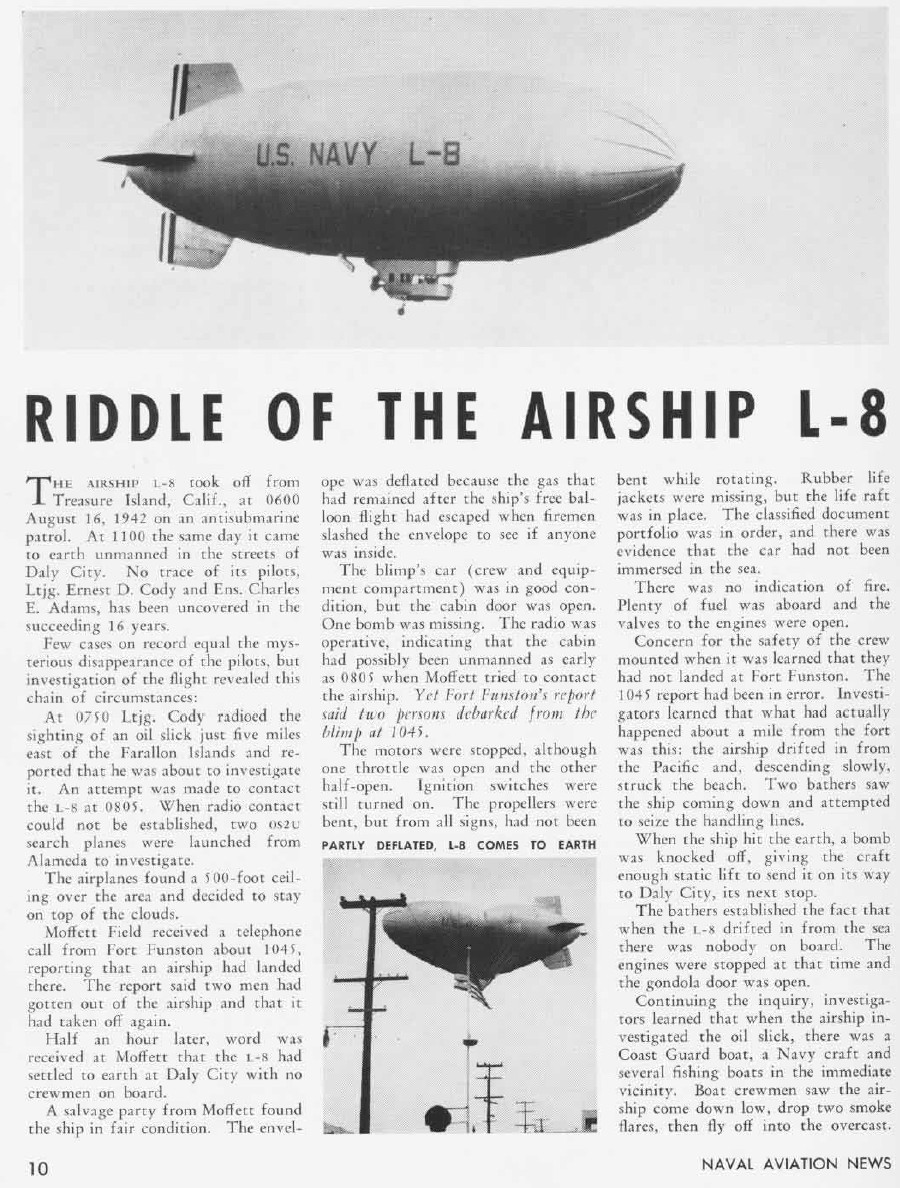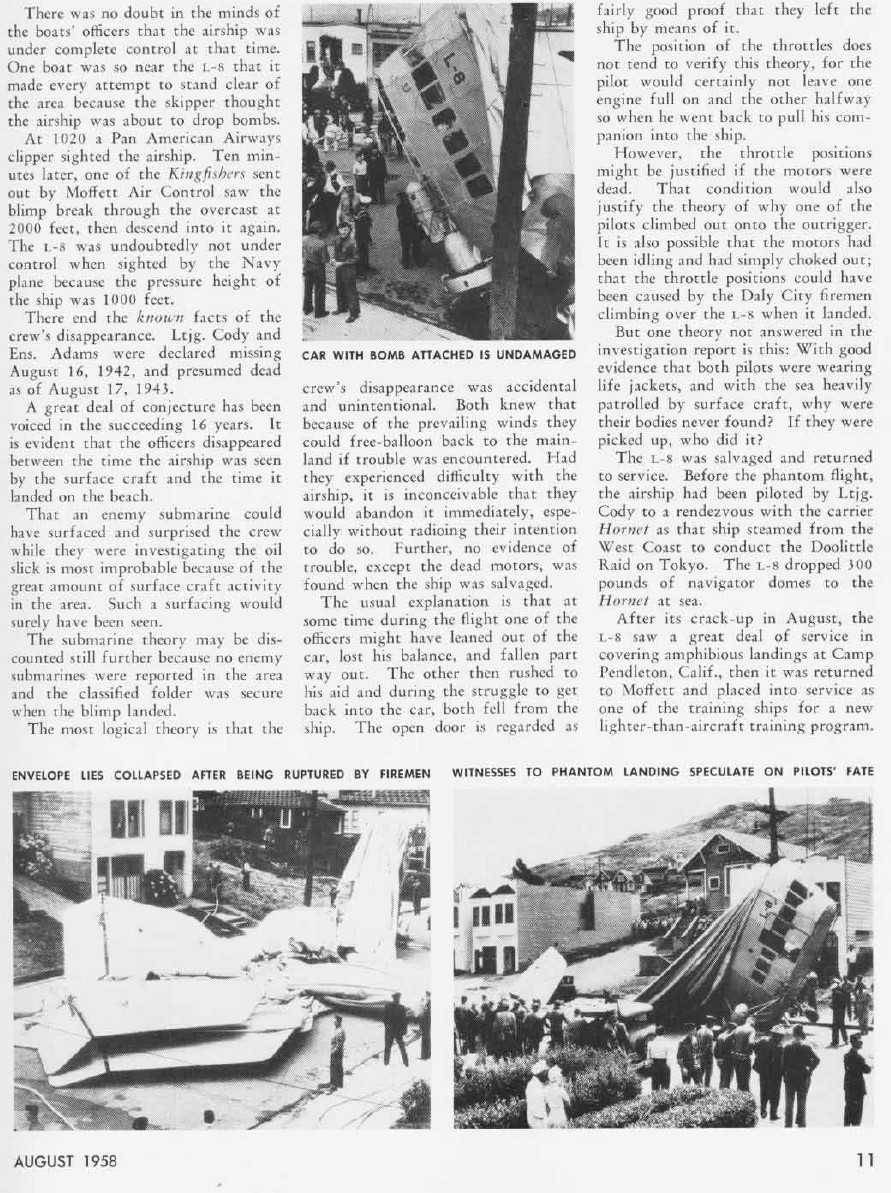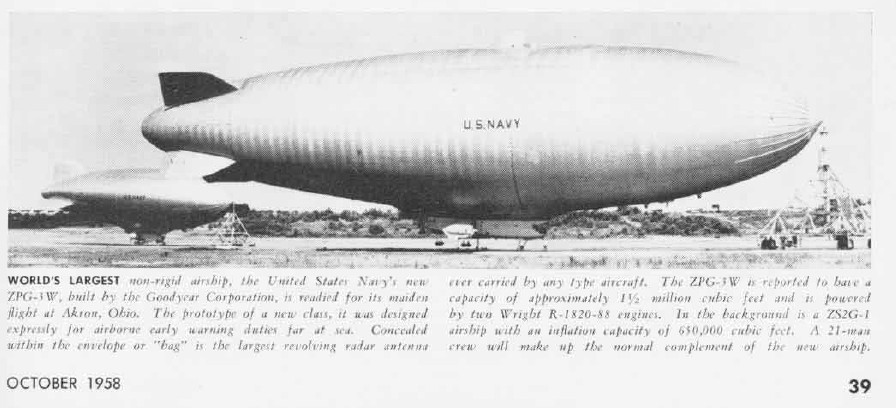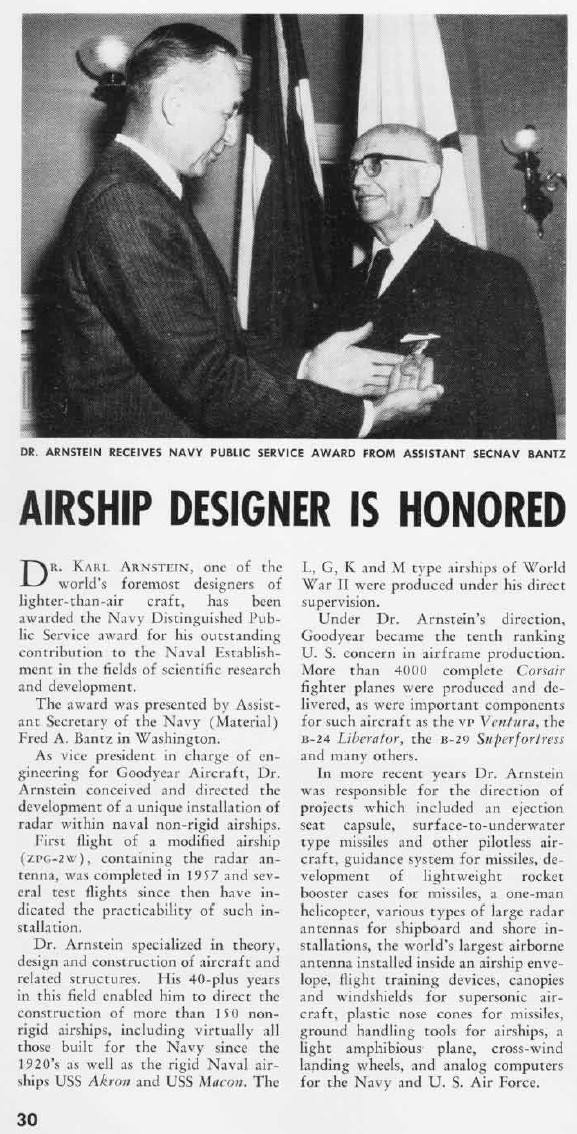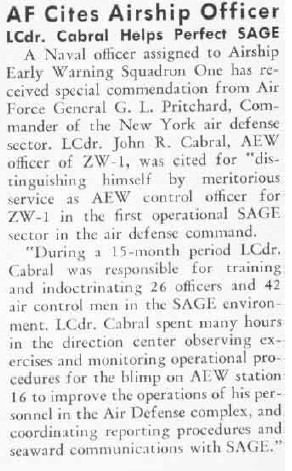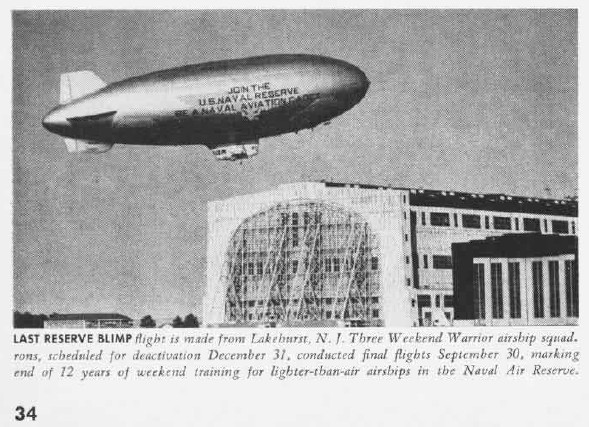 bluejacket. com/usn_avi_ww2_blimps. html
BLUEJACKET. COM

The Forgotten Blimps of World War II

By CTC Edward E. Nugent, USN (Ret)

Anyone who has ever seen a group of blimps will, I believe, remember the occasion. For me it was during World War II when our family went from Leavenworth, Washington, where we lived, to Shelton because my cousin was home on leave from the Coast Guard. He took me to see the blimps at the Naval Auxiliary Air Station at Shelton and told me how they were being used. I don't remember anything he said but I never forgot the sight of those lighter than air airships. The main operating base of squadron ZP-33 was Tillamook, Oregon, but I am sure at least six of the squadron's eight airships were at Shelton that day. That memory stayed with me and one regret of my Navy career is the fact that I only had a token contact experience with blimps. When I served as Beachmaster at NAS Pensacola, bringing in PBMs that stopped by, my collateral duty was Petty Officer-in-charge of mooring blimps (at the "old" Chevalier Field) that came down from Lakehurst, New Jersey. Recently, blimp pilot, LT C. Donald Lee, USNR (Ret. ) gave me access to an NAS Lakehurst information booklet from 1946. This material was invaluable in our effort to revive the lighter than air (LTA) story. The need for a fleet of airships was recognized before our entry into World War II. Four successive chiefs of the Bureau of Aeronautics had called for such a non-rigid airship program. Their names are remembered but their "requests" were ignored. They were RADM's Moffett, King, Cook and Towers. Finally, in June 1940 the 76th Congress passed Public Law 635 for a 10,000 plane program which included a provision for 48 non-rigid airships. When Japan bombed Pearl Harbor six months later the only airships in service were training airships. That total included four K-type patrol airships built between 1938-41, three small L-type trainers built in the same time frame, a single G-type trainer built in 1936 and two old TC-type Army trainers built in 1933. Only six (the K and TC types) were large enough for sea service, but the L ship would be used for coastal patrol. The only operational base was at Lakehurst, New Jersey. Even people who lived through those early war years have forgotten the toll taken by enemy submarines. The merchant ships sunk numbered in the thousands with 454 sunk by German U-boats in 1942 in our Atlantic coastal area. Many of these sinkings were within sight of land, sometimes during daylight hours while swimmers on the beach watched in disbelief. By 1943 the number of sinkings was reduced to 65, eight in 1944 and only three in 1945. The reduction was in direct ratio to the development of LTA operations.

No ship escorted by a blimp was ever sunk. We hasten to add that this antisubmarine program was a partnership operation that developed using blimps the small CVE "jeep carriers," PBY Catalina squadrons and other patrol squadrons. The aircraft however, could not be watching over these merchant fleets all the time, as the blimps could. The blimps often could do the job themselves with their limited firepower and depth charges. When needed they could call for aircraft from the CVE assigned the area. The system worked very well. The account of one German U-boat well illustrates how critical was the need for a rapid development of a large airship program. German U-123 was commanded by a 28-year-old named Reinhard Hardegen. He led a group of five U-boats to the eastern seaboard to begin their attacks 13 January 1942. Each sub carried 15 torpedoes and 180 rounds of artillery for their gun mount. When he returned to occupied France he had sunk nine ships. He began another cruise 10 April 1942 and by the time he returned to France again, he had sunk a total of 19 ships on the two cruises. More than 400 ships were thus sunk in the first six months of 1942. The initial operation of which U-123 was part was named Operation DRUMBEAT. Michael Gannon, author of the book Operation DRUMBEAT, is extremely critical of the Navy and particularly ADM King. Our purpose here is not to respond to Mr. Gannon in defense of ADM King. However, a message sent to the Secretary of the Navy, 12 February 1940, from RADM Ernest J. King would seem to refute charges that RADM King had no understanding nor appreciation for the threat of submarines. "The restatement of Naval Policy recommended by the General Board in February 1937 reaffirmed in October 1939 is considered sound, viz: to build and maintain non-rigid airships in numbers and classes adequate for coastal patrol and other essential Naval purposes." The execution of this recommendng bases not only protected the Strait but the entire Mediterranean Sea.

World War II Fleet Airship Wings and Squadrons

Wing Squadrhe war began. The Pacific Coast was not immune from the submarine menace. The SS Medio* was the first merchant ship sunk by a Japanese sub on 20 December 194mond, FL 15
ZP-22 Houma, LA 4
ZP-23 Vernam Field, Jamaica, BWI 4
Three ZP-31 of Santa Barbara, California on 23 February 1942. Early in the evening, 15-25 rounds struck the United States. When the war began there were only 100 LTA pilots, including retired, reserves and students. There were also only 100 qualified enlisted air crewmen. By 1944 this number reached 1,500 pilots and 3,000 air crewmen. The number of administrative support personnel grew from 30 officers and 200 enlist in 1941 to 706 officers and 7,200 enlisted in 1945. Airship operations first expanded from Lakehurst to Moffett Field, California when ZP-32 was established 31 January 1942, with two TC's and two L's. ZP-12 was established at Lakehurst 2 January 1942, also with four ships. This was the beginning of fleet airship service in defense against submarines. Fleet Airship Wings were steadily added up and down both coasts with squadrons ultimately stationed in Jamaica, Brazil, Trinidad, then across the Atlantic to Port Lyautey, French Morocco and Gibraltar. These latter two operating bases not only protected the Strait but the entire Mediterranean Sea.

World War II Fleet Airship Wings and Squadrons

Wing Squadron NAS Main Base #Airships

ZP-11 South Weymouth, MA 8
ZP-12 Lakehurst, NJ 8
ZP-24 Weeksville, NC 8
ZP-15G lynco, GA 8
Two ZP-21 Richmond, FL 15
ZP-22 Houma, LA 4
ZP-23 Vernam Field, Jamaica, BWI 4
Three ZP-31 Santa Ana, CA 12
ZP-32 Moffett Field, CA 12
ZP-33 Tillamook, OR 8

Four ZP-41 Sao Luiz, Brazil 8

ZP-42 Macelo, Brazil 8

Five ZP-51 Trinidad, BWI 8

SQD-14 Port Lyautey, French Morocco 6

Util SQD-1 Headquarters, Key West, FL 8

People who served in LTA rightfully boast of their aircraft's dependability. Airships assigned to fleet units were 87 percent available "on line" at all times. 35,6000 operational flights were made in the Atlantic and 20,300 in the Pacific, for a total of 5550,000 hours in the air escorting 89,000 ships loads with troops, equipment and supplies. Additional hours were flown by utility squadrons using K-ships and G-ships providing photographic calibration and torpedo recovery services. LTA records reflect only one airship lost through enemy action. This loss was the night of 18 July 1943 when K-74 was advised that no enemy sub was in her assigned patrol area. However, K-74 detected a sub by radar and engaged it on the surface in the Caribbean. A gun duel briefly silenced the German fire, but the airship's bombs failed to release while over the U-boat, where upon she was brought down by the submarine's gunfire. K-74 floated for hours and all the crew but one were picked up the next day.

Perhaps the loss of L-8 should be a part of this "short list." The strange account was once featured on the TV series "Unsolved Mysteries" because the ship returned but not the crew. L-8 was a part of ZP-32. On 16 August 1942, the ship took off from Treasure Island, California with ENS Charles Ellis Adams as pilot and LTJG Ernest Dewitt Cody, a qualified dirigible pilot, making his first flight in a blimp. An aviation mechanic Riley Hill was to make the flight but just prior to takeoff was told he didn't need to go. In retrospect, he believes heavy moisture which had saturated the blimp's covering gave cause for concern in having three men aboard. The flight was to proceed over Treasure Island, go west about 25 miles to Farallon Island, then north to Point Reyes, then to Moffett Field. After one and one half hours into the flight, at 0730, L-8 radioed they had spotted a suspicious oil slick and were going to investigate. That message was the last heard from L-8. At about 1120, San Francisco shore patrol called Moffett and reported a blimp had come down near a golf course bounced off a hill losing a depth charge. She then bounced back into the air and came down in downtown Daly City. No one was on board the airship. The Navy assumed that due to a problem one of the two men had crawled outside and gotten into trouble whereupon the other officer tried to help and both fell to their death. That explanation, however, ignores the last radio transmission that they were investigating a "suspicious" oil slick. It does not explain the microphone that was for the external loud speaker dangling out the open door. The flight of L-8 remain a mystery to this day.

Rescue was another area in which blimps distinguished themselves. Captain F. B. Baldwin, USMCR, an ace with five Japanese aircraft to his credit, was one of the first people to be picked up and lifted directly into an airship car. He had crashed off the coast of California on a training flight. Many a survivor of sunken ships gratefully remembered the rations and medical supplies lowered to them from K-ships which then called for surface craft to pick them up. Since the airships had a galley this often meant hot food, which was welcome in the North Atlantic. When World War II ended, there were 15 blimp squadrons in operation, patrolling about three million square miles of water. Since blimps had played such a significant role, it was appropriate that airships of SP-12 participated in the sinking of the last U-boat destroyed in World War II. The pressure maintained by airships against German U-boats forced the introduction of the Snorkel, which is when some would say the German U-boats became a true submarine. LTA blimp squadrons continued in the U. S. Navy after World War II at an ever decreasing level until the 1960's when they faded from the scene.

The Goodyear blimp at sporting events is the main reminder we have of the glory days of LTA. Current plans by Germany's Zeppelin may revive rigid airships for luxury air transportation. But it appears doubtful non-rigid blimps will make a comeback, unless it would be for the famine relief programs, which appears will be with us for some time to come. No I haven't heard anyone suggest it but I keep hoping there's a good reason to bring back the blimps. Originally published in Foundation Magazine, Spring 1995, a publication of The Naval Aviation Museum Foundation. Used by permission of the author and NAMF.

*Webmaster note: Correct name of the ship was SS Emidio. See U.S. Merchant Marine WW2 Merchant Ship Losses Off site location.
www.findarticles.com/p/articles/mi_m0LFT/is_3_44/ai_87423966
LTA and WWII: role of Navy airships often forgotten - Lighter Than Air
DAV Magazine, May-June, 2002
By Rob Lewis
Two storms . . .
On May 6, 1937, Harold Edwards watched a cigar-shaped behemoth cutting across a turbulent New York skyline.
The weather was rough, and he could see violent cracks of lightning from a window in his home on 2nd Street in the shadow of the Empire State Building.
"It was so big, there'es no way I could forget it," recalled Mr. Edwards, a DAV life member from New Port Richey, Fla.
The massive silver airship Mr. Edwards saw moving through the storm was the Hindenburg, a rigid German airship, or dirigible, on its first trans-Atlantic crossing of the year. It was a symbol of German pride and nationalism and reflected not only Germany's belief in superior craftmanship and design, but also her fascination with airships.
This fascination was shared by the United States military after witnessing the successful use of the dirigibles by Germany and France in World War I. The U. S. Navy, in particular, took notice of rigids, possibly foreseeing their usefullness in anti-submarine missions, minesweeping, and rescue operations.
That early May flight of the Hindenburg put a cautious edge of any U.S. plans for investing in dirigibles for future military use. As it attempted to land at the Naval Air Station (NAS), Lakehurst, N. J., the hydrogen-filled Hindenburg burst into flames. The airship carried 97 crewmen and passengers; 35 died in the fiery crash, as did one member of the ground crew.
The well-publicized crash would effectively end the use of rigid airship for commercial travel, but the Navy's interest in the airships did not vanish completely in the flames. Thousands of Americans, like Harold Edwards, would soon begin an association with non-rigid airships, or blimps, that would be largely ignored in most history books.
Just as a violent storm accompanied the arrival of airships into Mr. Edwards' life, another storm steered his path back to blimps a few years later. It was the thunder of the attack on Pearl Harbor, launching the United States into World War II.
The work horse . . .
At the beginning of World War II, the Navy's Lighter Than Air (LTA) inventory consisted of 10 non-rigid airships. NAS Lakehurst was the only LTA station.
The Navy's rather limited LTA fleet included two TC-type airships (remnants of the Army's defunct LTA program), one G-type blimp, three L-type trainers, and four K-type airships. The M-type airship would later be added to the Navy's World War II LTA arsenal.
While the L-type airships would earn their keep in the massive blimp hangers primarily as training ships for up-and-coming pilots and crews, the K-type blimps would earn the reputation as the "work-horse" of World War II LTA missions.
Just over 250 feet in length, the K-ship was well equipped with communications gear and instruments for "blind" and night flying. Each airship had an ASG-type radar with a 90-mile detection radius, Loran long-range navigation systems, and underwater search equipment, such as sonobuoys and MAD (magnetic anomaly detection) gear.
The K-type was the first Navy airship with an internally suspended control car, which was 40 feet long and carried the crew, power source, armaments, and most of the equipment.
The blimp's arsenal usually consisted of four depth charges, two on the control car's external bomb racks and two in the bomb bay, and a 50-caliber aircraft [heavy] machine gun in the forward turret. Some blimps were equipped with [BAR] automatic rifles that could be fired from removable windows in the aft of the control car.
During war, the K-ship carried a flight crew of nine skilled men, including a command pilot, one or two co-pilots, two mechanics, two airship riggers, and two radiomen.
While officers were primarily responsible for the piloting and navigation duties aboard the blimps, the strong training and team-work ensured most crewmembers could handle most jobs, including flying the airships.
"I was trained to work the radio and radar," said Thomas Morris, a DAV life member from New Jersey who served with LTA squadrons in Lakehurst and Brazil. "On long flights, I relieved the co-pilot and helped in other areas."
"There wasn't much most of us couldn't do aboard a blimp," he said. No matter what their position on the airship or with the ground crews, the LTA Sailors helped take back the dangerous waters of World War II.
The war on water . . .
With war raging in Europe in June of 1940, Congress passed legislation, which, among other things, provided for the construction of 48 new non-rigid airships to bolster the Navy's lagging LTA assets. This increase in airship production, however, pales in comparison to the 200 authorized by Congress in 1942.
When Japan attacked Pearl Harbor, the Navy's LTA program still had only 100 pilots and another 100 enlisted crewmembers. More importantly, the LTA program was without any kind of organization to conduct operations in the fleet.
Recognizing the shortage, the Navy began scouring universities for potential pilots and crewmembers.
"We had already been through the Navy's navigation training and knew all the naval basics," said Elliot Steinman, a blimp pilot. "The Navy condensed the one-year training program for blimp pilots down to three months. They called us `90-day wonders.'"
After the establishment of Airship Patrol Group 1 and Airship Squadron 12 at Lakehurst in January of 1942, the evolution of the Navy's LTA program began in earnest. The expansion of the LTA program couldn't come quickly enough for the Navy.
The attack on Pearl Harbor was only the beginning of the trouble for the Navy and merchant ships. In 1942, enemy submarines had sunk thousands of U.S. ships. German U-boats off the Atlantic Coast of the United States sunk more than 400 vessels.
"They called the area off of Cape Hatteras (N.C.) `Iron Bottom,'" Harold Edwards recalled. "There were a lot of ships sitting at the bottom of the ocean out there."
Grant Southward, a pilot from one of the first LTA classes at Lakehurst, shares some of those memories of Cape Hatteras.
"You could look out and see the masts of sunken ships sticking out of the water," he recalled. "The Germans were really putting it to our guys out there."
The waters of the Pacific weren't any safer for U. S. ships as the notorious ship-killers of Japan's submarine fleet menaced the West Coast. On Feb. 23, 1942, the Japanese submarines were brazen enough to attack oil derricks north of Santa Barbara, Calif.
As war-related shipping activity increased, the Navy vastly expanded its LTA program. In April of 1942, the first West Coast LTA station was opened at NAS Sunnyvale, Calif. Two senior commands--Fleet Airships, Pacific and Fleet Airships, Atlantic--were established to oversee the nine major LTA naval air stations and numerous auxiliary stations in the continental United States.
Airships were also on patrol around the globe, taking part in operations in and above such countries as Cuba, Italy, Columbia, Panama, and Mexico. Airships conducted extensive anti-submarine operations in French Morocco, Brazil, and France.
Fear and respect . . .
With surface speeds of more than 70 mph and the ability to hover at low altitudes, blimps were well-suited for convoy protection and were capable of traveling great distances, staying in the air for long periods of time (sometimes upwards of 26 hours).
"A short flight was eight to 10 hours," said retired Navy Cmdr. Herb Biedebach, a World War II blimp pilot and president of the Naval Airship Association. "Flights of 17 or more hours could almost be called routine."
Rough weather and night flights were no deterrent for airships, and ship-bound Sailors traveling in convoys were as glad to see the watchdogs on the lookout for German U-boats and Japanese submarines.
By 1943, due in no small part to LTA operations, the number of ships lost was reduced dramatically.
"The enemy had great fear and respect for airships. We could just float above the subs and pin them down until we got help or drop depth charges if that was possible," said Mr. Southwood. "The enemy never sank a ship that was escorted by a blimp."
LTA historian Richard Van Treuren can cite more than 25 types of missions and tasks accomplished successfully by blimps in World War II, including minesweeping, coastline patrol, and search and rescue. But lost among these uses, Mr. Van Treuren believes, is the unwritten story the blimp's successes in tracking, hunting, spotting, and sometimes even destroying enemy submarines.
Perhaps the most famous blimp attack on a U-boat during the war was mounted by Lt. Nelson Grills, pilot of the K-74. It is the only combat loss of a blimp acknowledged by the U. S. Navy.
While protecting two ships sailing in an area just off the Florida Keys on July 18, 1943, the K-74 crew spotted a surfaced U-boat. Lt. Grills decided the boats under his protection were in immediate danger and took a steep dive to attack the German U-boat.
The slow-moving K-74 was an easy target for anti-aircraft fire from the U-boat, but the airship returned fire with its guns, and the blimp's momentum carried it directly over the U-boat. Unfortunately, the blimp's bomb-release mechanism failed, and the battered airship crashed into the sea. As the downed crew waited to be rescued, machinist mate/bombardier AMM2 Isadore Stessel was attacked and killed by a shark. At first reprimanded for his attack on the U-boat, Lt. Grills would later be awarded the Distinguished Flying Cross. Isadore Stessel's vindication didn't come until 40 years later, when he was posthumously awarded a commendation medal, which was given to his surviving family members.
Forgotten by history...
According to blimp veterans names like "poopie-bag sailors" given to them by others reflect the disrespect and historical disregard experienced by World War II's airship operators. Although many LTA veterans cite a feeling of safety and security in the bellies of the silver giants, many who served on airships suffered disabilities. "We were very vulnerable to attack from subs, but for some reason I always felt safe," said John McWade, a radar officer who served in several locations in the Western Hemisphere including Jamaica, Columbia, and Panama. Mr. McWade, a DAV life member from Cathedral City, Calif., was exposed to harmful radar microwaves while serving in airships. The exposure left his eyes damaged but not his enthusiasm for LTA. "I loved my service with LTA. The flying, the flight pay, and the chance to take part in those missions was something very special to me," Mr. McWade said. Unfortunately, the Navy's leadership didn't always share his love of LTA. "The hierarchy in the Navy had little or no LTA experience for the most part. This led to a lack of understanding for what we did," said John P. Hely IV, a blimp pilot who was involved in an attack on a German U-boat off the coast of Georgia in 1943. Years later, Mr. Hely actually corresponded with the U-boat captain and found the aging officer, Volker von Simmermacher, still in awe of the defensive prowess of blimps. "Part of Germany's fear of the blimps came from their belief that we would be as efficient with them as they would have been if they had blimps," Mr. Hely said. By war's end, LTA squadrons had performed 35,600 operational flights in the Atlantic and 20,300 flights in the Pacific. There was a total of 5. 5 million hours in the air, escorting nearly 90,000 ships loaded with cargo, troops, weapons, and supplies. The 10 blimps of the pre-war days had grown to more than 130 by war's end, but it didn't last. By 1959, all lighter-than-air activity in the Navy was confined to NAS Lakehurst with only 13 airships in use, and airship training was discontinued. The role of the airship, particularly sea-based rescue and patrols, was relegated to the newest member of military aviation, the helicopter. [EDITOR: WTFO? helicopters can't even fly far and long enough to come even close to an airship's endurance.] The Navy officially announced the end of its LTA program on June 26, 1961, and the final flight of a Navy airship took place at NAS Lakehurst on Aug. 31, 1962.
In March of 1977, NAS Lakehurst ceased operations, and the role of blimps in World War II became a brief footnote in the annals of naval warfare. "Many of us LTA veterans are coming up on 80 or are already there," said Harold Edwards, the blimp crew chief who caught a glimpse of the Hindenburg on its final flight. "We did the work they asked, finding subs and protecting ships, but my friends always ask where the recognition went, where are the air medals?" Most people have never heard our stories."
Combat 1944: Navy Airship K-25 versus the German Type XIB U-Boat "The Black Knight"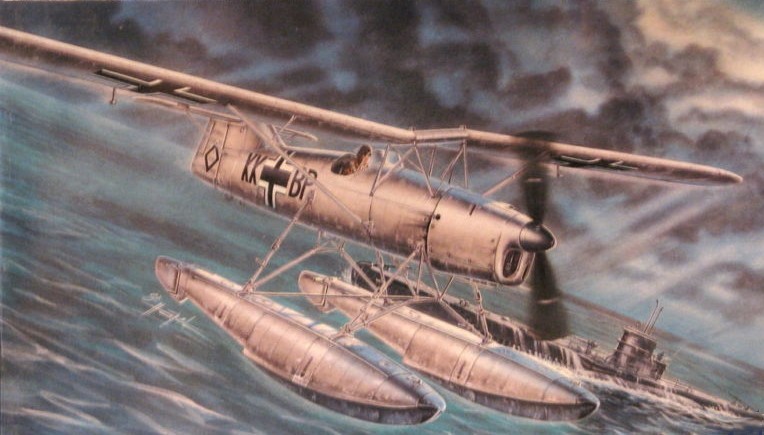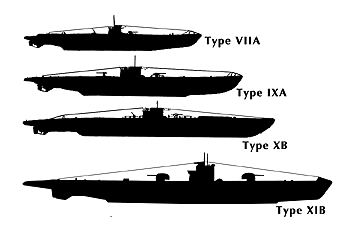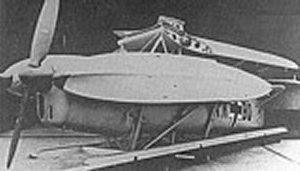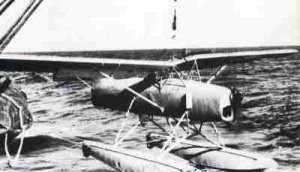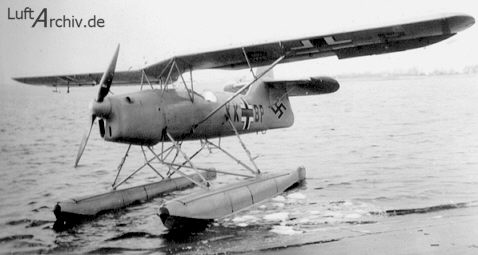 Contrary to popular delusion, the Germans launched ONE Type XIB Cruiser Submarine with twin 127mm (5") gun turrets that had one Arado Ar-231 seaplane for gunfire spotting. Ar-231s were also used by disguised-as-civilian-merchant-ship German raiders.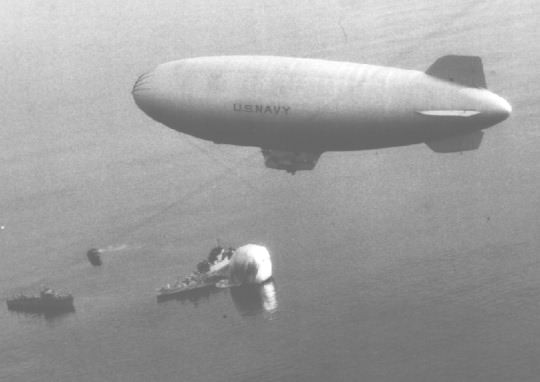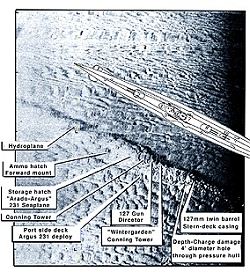 We know this because they used the unmarked Type XIB to conduct secret negotiations for selected Nazis to escape the crumbling 3rd Reich and to keep their international businesses intact with treasonous elements within the U.S. Government and the Dutch Royal family on shore at Cape Cod--and the sub was sunk by the USN airship K-25 such that the wreck is sitting now in just 60 feet of water.

http://youtu.be/m1k1MFyaRjY
2. www.ctrl-c.liu.se/misc/ram/zveno.html
Vakhmistrov's Zveno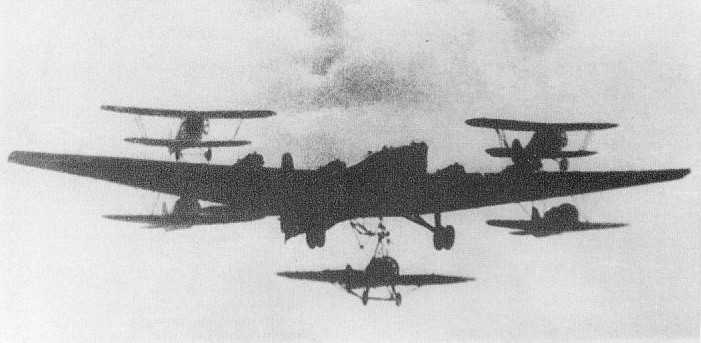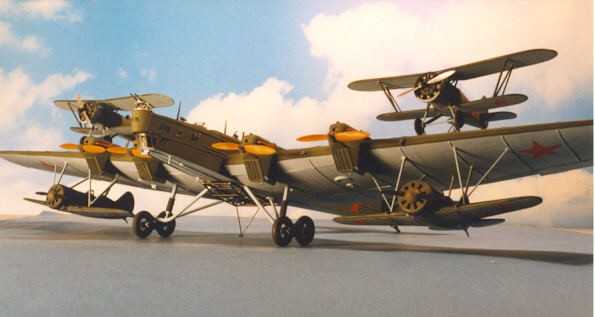 This article originates from one posted at Alexej Gretchihine Russian Aviation Page;
A number of parasite fighter experiments were carried out at NII VVS (Scientific-research Institute of Red Army air force) between 1931-39. Vladimir Sergeevich Vakhmistrov was a designer and project engineer who suggested the use of air-launched fighters in order to improve their range and payload. Number of fighters (both biplanes and monoplanes) were either attached to a bomber on the ground or engaged and disengaged in-flight. In cases where fighters were mounted on the ground, take off was made fighter engines set at full power.
Zveno-1.html
'Zveno-1' December 3, 1931
Involved Tupolev twin-engined TB-1 aviamatka (mother-ship) and two specially modified Tupolev I-4bis biplane fighters mounted above the wing of the bomber. The test took place over Monino with Zelevsky piloting TB-1, Chkalov and Anisimov at the controls I-4's and Sharapov and Vakhmistrov as observers. Both fighters were released simultaneously at altitude of 3,000 meters. Despite of the number of the mishaps the idea was found feasible and experiments were continued.
Zveno-1A September 1933
Consisted of A.N.Tupolev TB-1 mother-ship flown by Stefanovskij and two N.N.Polikarpov I-5 biplane fighters mounted on above the bomber wing. I-5s were piloted by Grozd and Kokkinaki.
Zveno-2 (or 2A) August 1934
Consisted of A.N.Tupolev TB-3 four-engined bomber piloted by Zalevskii and three I-5 fighters flown by Suzi, Suprun and Altnov. Two I-5s were attached on the top of the bomber's wings and third mounted above the fuselage. All three "took off" from bomber successfully.
Using ramps I-5 fighters were rolled onto the TB-3 wings and fuselage on the ground. Of course there were no means to retrieve fighters after launch in mid-air.
Zveno-3
Consisted of a A.N.Tupolev TB-3 bomber and two D.P.Grigorovich I-Z fighters suspended by a special attachment under the wings of the TB-3. Grozd and Korotkov piloted the I-Z fighters. Test flight ended tragically - Korotkov was killed in a collision with the wing of TB-3.
Zveno-4 Unknown
Zveno-5 April 1935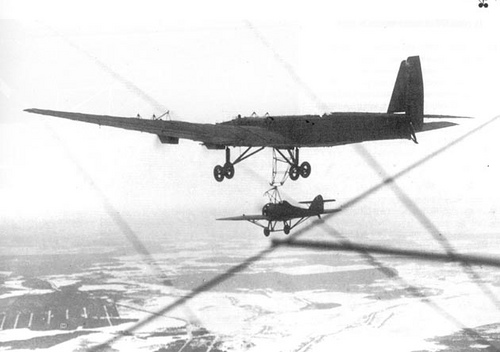 Single I-Z fighter was suspended under TB-3. The large steel-tube trapeze mounted under the fuselage of the bomber and hook-equipped fighter was able to engage and disengage in flight. Test pilot Stepanchenok was able to perform the maneuver. The randevu took place at 1,000m above Monino airfield. I-Z disengaged after few moments - TB-3 was not capable of landing with fighter underneath. TB-3 was flown by Stefanovskij and final hook-on was completed successfully on 23 March 1935 - first under-fuselage hook-up in the world.
Mid-air rendezvous of I-Z and TB-3.
Zveno-6 August 1935
Involved a TB-3/AM-34 with two N.N.Polikarpov I-16 suspended between two large V-strut links under the wings of the bomber. Bomber was flown by Stefanovskij and fighters by Budakov and Nikishin.
Zveno-? November 1935
Culmination of the parasite fighter experiments was this Zveno consisted of two I-5 fighters fixed above and two N.N.Polikarpov I-16 mounted beneath the wings of TB-3/AM-34. The bomber was modified with under fuselage trapeze so that I-Z canon fighter piloted by Stepanchenok was hooked in flight. This combination consisted of six (!) aircraft of four various types. All fighters were released simultaneously. I-5s were flown by Nikishin and Suprun.
Zveno-SPB July 1937
Two N.N.Polikarpov I-16 type 5 dive-bombers were suspended under the wings of the TB-3/AM-34RN with Stefanovskij at the controls. Each I-16 flown by Nikolaev and Taborovskii carried two FAB-250 250kg bombs and were not able to take off under its own power with both full fuel load and 500kg payload. The takeoff weight of this Zveno was 22,000kg and top speed reaching 268km/h. Fighters were using the fuel of the mother-ship up to the moment of disengagement. Upon release I-16 within 50km of target fighters were supposed to return to the closest base. This Zveno was adopted by Morskaya aviatsiaya of the VMF for anti-shipping operations. The combat unit was based at Yevpatoria equipped with six modified TB-3/AM-34RN and 12 SPB.
SPB was used operationally in WWII from Crimean bases against ships, bridges and other targets till 1942. Most famous combat mission took place on August 25, 1941 against Dunabe bridge at Chyernovod, Romania (railroad bridge to Constanta). The mission was successfully completed and bridge was destroyed.
Zveno-7 November 1939
Same as previous entry but three I-16 tip 5 fighter-bombers were used instead. Flown by Stefanovskij, Suprun and Nukhtikov.
Sources:
Soviet Aircraft and Aviation 1917-1941 by Lennart Andersson, 1994. The Encyclopedia of Russian Aircraft 1875-1995 by Bill Gunston, 1995. Aviatsia Encyclopedia. Edited by Svischev, 1994. Strange Planes Series: Parasites. Discovery channel video.
Modified January 25, 1996 by Alexandre Savine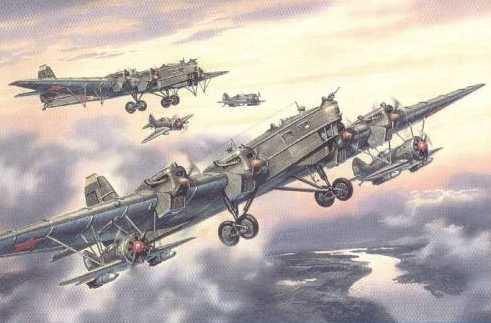 3. http://vvs.hobbyvista.com/ModelArticles/Duffy/Aviamatka/index.php
4. http://vvs.hobbyvista.com/ModelArticles/Sekularac/TB3/zveno/tb3-zveno.html
5. Comic book depictions of Airborne Aircraft Carriers:
Check these for more information on this subject dating back to the mid-1960's:
http://home.gate.net/~nickfury/shield/weapons/helicarrier.html
www.iconian.com/fury/heli.html
www.reocities.com/shield_sg5/pages/ops/helicarrier.htm
5. www.naval-airships.org
ZPG-2
Twelve ZPG-2 airships were built by Goodyear. The ZPG-2 (1), a 975,000 cubic foot airship, piloted by CDR M. Henry Eppes in May 1954, demonstrated its endurance in an un-refueled flight of 200.2 hours. On August 9, 1958 ZPG-2(4) departed Boston on a research mission commanded by CAPT H. B. Van Gorder. About the time the airship crossed the Arctic Circle a "sitrep" position report was required by the Chief of Naval Operations. CAPT Van Gorder reported this first crossing of the Arctic Circle by a U. S. Airship was witnessed by a "polar bear." ZPG-2 (11), nicknamed "Snowbird," piloted by CDR Jack R. Hunt with CDR Ronald W. Hoel, Commanding Officer of Naval Air Development Unit, South Weymouth, Massachusetts as senior officer aboard, flew a 264.2 hour (11 Days) without refueling across the Atlantic to tip of Portugal, Canary and Cape Verde Islands, off Africa, back across the Atlantic to Puerto Rico, and landed at Key West Florida.
ZPG-2W
ZPG-2 was modified to accommodate Airborne Early Warning (AEW) electronics. A large radar dome was located on the top of the envelope for a height finding radar and another radar antenna was installed in a dome below the control car. Five ZPG-2W airships were constructed by Goodyear.
ZPG-3W
The ZPG-3W, a 1,465,000 cubic foot airship, with a primary mission to conduct all-weather AEW patrols of long endurance, was the largest non-rigid airship ever built. This 403 foot airship had its huge search radar antenna suspended internally from the top of the envelope, rotating within the helium chamber. Its height finding antenna was mounted on top of the envelope. The last ZPG-3W of the four built was flown in 1961.
6. www.naval-airships.org/carrier.html
Naval Airship Carrier Operations
In the late 1940s and early 1950s Airship Squadrons from NAS Lakehurst, New Jersey and NAS Weeksville, North Carolina participated in Hunter/Killer exercises, operating their Naval airships from escort aircraft carriers (CVEs). This photograph depicts a landing of a ZP2K Airship from Lakehurst aboard an escort carrier.
Naval airships in the 1950s made a number of demonstrations of carrier landings to Navy and civilian VIPs, including President Harry S. Truman. (Photograph by Warren Clements)
In this first photograph, taken on June 26, 1950, ZP2K-80, piloted by Lt. John Fahey, is taking off from the U.S.S. Midway (CV-41) after a demonstration of an airship landing for the Chief of Naval Operations and the Commander in Chief, U.S. Atlantic Fleet who were aboard Midway.
7. www.reocities.com/capecanaveral/1022/direct.html
Larry Rodriguez's EXCELLENT personal account of USN LTA operations in the '50s
8. The USN's betrayal of its LTA legacy
www.nlhs.com/ourltahist.htm
Our Airship History

by William Althoff

LAKEHURST.

The name has vivid associations for those familiar with the history of airships. It was here that the U.S. Navy established its center of lighter-than-air (LTA) aeronautics. Naval aviators who believed in airships labored to make them a vital part of the fleet. Lakehurst's story is of these men and their machines, naval politics and prejudice, moments of success and costly tragedy. Superficially, it is a story of failure - the airships are gone and the men that flew them are largely forgotten. But it was not always so...

The village of Lakehurst was founded in 1841 and remained for decades a small railroad town isolated within New Jersey's Pine Barrens. The railroad defined the character of the small community. By the turn of the century, however, Lakehurst had achieved some celebrity as a health resort. The association of Lakehurst with the military did not begin until World War One. A new American company, the Eddystone Ammunition Corporation, a subsidiary of The Baldwin Locomotive Works, assumed a contract in 1915 for the production of shells for the Imperial Russian Government. A proving ground was established north of Lakehurst village by the company that same year. The United States entered the war in April 1917; a few months later the U.S. Army acquired the proving ground area and developed the site as an Experimental ground for gas warfare. A training camp for the Chemical Warfare Service, Camp Kendrick, was built near the proving ground in 1918 on land that would soon become part of the naval air station. These facilities enjoyed a brief but busy career. The Armistice was signed in November 1918 and the Lakehurst Proving Grounds was offered for sale after being used briefly to muster out returning troops. Camp Kendrick, circa 1918

In 1919, the U.S. Navy entered the Lakehurst story. On 16 May 1919, Acting Secretary of the Navy Franklin D. Roosevelt authorized the purchase of 1700 acres of this property "for use as a dirigible field". Design work for a hangar to house two rigid airships was begun by the Navy and construction work commenced on the site in September 1919. A proposed layout for a new air station to service rigid airships also began at this time. The huge hangar, known as Hangar No. 1, was completed in the summer of 1921 and the station itself commissioned on 28 June 1921. Original complement: 17 officers and 230 enlisted men.

Hangar No. 1, NAS Lakehurst

The British rigid airship R-38 (American ZR-2), then undergoing flight trials in England, was intended to be the new station's first tenant. But this ship failed structurally in August 1921 before delivery to the United States. Naval Air Station (NAS), Lakehurst was not destined to witness its first flight of a rigid airship until USS SHENANDOAH (ZR-1) flew here in September 1923. SHENANDOAH was assembled in Hangar One and was intended to establish an airship building industry in this country. The Navy was interested in developing rigid airships as long-range aerial scouts for the fleet. The smaller non-rigid airships or blimps were intended for training and for anti-submarine work. The first blimp was delivered to NAS Lakehurst in May 1924. The prototype SHENANDOAH dominated the Lakehurst scene between 1923 and 1925 until she was destroyed in severe turbulence over Ohio in September 1925. Valuable operating and training experience also was acquired with the USS LOS ANGELES (ZR-3), a German-built airship delivered to Lakehurst in October 1924 as war compensation. This ship would ultimately log 331 flights and 4181 hours aloft before she was decommissioned for reasons of economy in June 1932. LOS ANGELES survived another seven years as a grounded test vehicle until late 1939 when she was dismantled in Hangar No. 1. No other rigid airship, not even the famous GRAF ZEPPELIN (LZ-127), enjoyed a longer career. Experience accumulated with SHENANDOAH and LOS ANGELES enhanced the operations of the USS AKRON (ZRS-4) and USS MACON (ZRS-5), large fleet-type rigid airships designed expressly for strategic scouting work with the U.S. fleet. These sister ships carried airplanes for fighter protection and for scouting. NAS Lakehurst was homeport for AKRON between October 1931, when she was delivered to the station, and April 1933 when AKRON was lost off Barnegat Light with a heavy loss of life. the AKRON tragedy shook public confidence in the rigid airship and undermined the fragile political and military support which the airship enjoyed. The crash was the beginning of the end for the rigid airship in the United States, militarily as well as commercially.

U.S. Navy Blimp J-3 was lost when it crashed into the Atlantic Ocean while searching for survivors of the Akron. Two J-3 crewmembers died in the crash.

Since MACON's homeport was Moffett Field, California she remained at Lakehurst only four months in 1933 to complete her official trials. After she departed for California on 12 October 1933, NAS Lakehurst never again handled a commissioned rigid airship of the U.S. Navy. An era of naval aviation had already ended at Lakehurst. MACON was lost off California in February 1935 and for many influential elements both in and out of the Navy, her loss was the last straw. Efforts by the airship community notwithstanding, MACON proved to be the Navy's last rigid airship. After her loss airship activity was reduced to a minimum and NAS Lakehurst, now almost a forgotten air station, was relegated to flying a handful of obsolete blimps. The LTA program was forced to concentrated its efforts on the non-rigid airship. Nonetheless, in 1936, Lakehurst again was in the headlines. The commercial flights of the HINDENBURG (LZ-129) were pioneering, along with GRAF ZEPPELIN, the first transatlantic air service. HINDENBURG arrived at Lakehurst on 9 May, 1936, the first of 10 scheduled round trips to North America that year. The station was the western terminus for these flights, making Lakehurst one of the world's first international airports. The flying public of the 1930's liked the quiet comfort and dependability of both Zeppelins. GRAF ZEPPELIN had already visited NAS Lakehurst four times, beginning in 1928, during a celebrated career involving more than one million miles between 1928-1937, including a round-the-world flight which began and ended at Lakehurst. By the 1937 transatlantic season, German commercial success had revived American interest in rigid airships. Unfortunately, the HINDENBURG tragedy here at Lakehurst smashed this hopeful picture. Thirty-six people lost their lives in the fire on 6 May, 1937, among them the first fatalities in German commercial airship history. contrary to misconception, the HINDENBURG disaster did not end the era of the large airship. the coming of World War Two, the economic collapse of Germany and the accelerated development of the airplane during the war were instrumental in ending rigid airship development. As the situation in Europe deteriorated in the late 1930's and despite official indifference in Washington, training activity at Lakehurst intensified - using what few airships were available. The Navy's deliberate indecision on airship matters had cost valuable time in the latter 1930's: the penalties would become painfully evident in 1940-42 with the Battle of the Atlantic. Belatedly, airship unpreparedness for the coming war was recognized; the "10,000 Plane Program" legislation of June 1940 contained authorization for 48 non-rigid airships. War plan activity continued to intensify throughout 1941 and expansion of the station was authorized. But on December 7th NAS Lakehurst had only 10 airships of all types on hand, and two airplanes. Barely 100 airship pilots were available. When word of the Pearl Harbor attack was received, wartime security was immediately imposed - and NAS Lakehurst went to war.

The motion picture, "This Man's Navy", starring Wallace Beery, was filmed at NAS Lakehurst in 1944.

A huge increase in airships and personnel was urgently required and a revived training program was established almost overnight. Lakehurst became the main operational, overhaul and training base for airship activities on the east coast. Hangars No. 2 and No. 3 were completed in 1942; the two wooden hangars, No. 5 and No. 6, were completed in 1943 along with many new facilities to accommodate increased Navy, marine and civilian personnel. In addition to expansion here at Lakehurst, eight new LTA stations were established in coastal sections of Massachusetts, North Carolina, Georgia, Florida, Louisiana, Texas, California and Oregon. Bases also were established in the Caribbean and as far away as Brazil and Gibraltar. By mid 1944 and the peak of activity nearly 150 patrol and training airships had been delivered to the Navy. The famous K-type blimp was the workhorse of the wartime program. At the dawn of 1945 the Navy had 141 airships on hand - the high-water mark of the U.S. airship program and the largest airship fleet ever constructed. All squadrons destined for service in the North Atlantic, South America and Europe were commissioned and fitted out at Lakehurst and delivered through the station. Lakehurst's own patrol squadron, Airship Squadron Twelve (ZP-12), was equipped with eight K-type airships and flew a total of 5261 flights by the end of the war. U.S. Navy airships escorted some 89,000 ships without the loss of a single vessel to enemy submarine attack. The Navy's LTA organization was reduced quickly after the war. All airship wings were decommissioned and squadrons reduced from 15 to only two. By August 1947, all LTA squadrons on the west coast had been disestablished. Navy lighter-than-air would survive the war for 16 difficult years, with most activities centered at NAS Lakehurst. Fleet Airship Wing One was recommissioned at NAS Lakehurst in January 1949 and remained in operational and administrative control of postwar airship squadrons until the end of the program. New airships of advanced design were introduced: the ZPG-2 was intended for antisubmarine warfare (ASW) patrols of 2-3 days duration; the ZPG-2W and ZPG-3W were designed for all-weather airborne warning (AEW) missions. The postwar peak was reached in mid-1957, with a total of 44 airships operating from seven stations. Twenty-six airships and five squadrons were operational. In addition to the basic ASW and AEW missions, activities included research and development, training and one experimental unit. Despite significant progress in this period, the naval establishment remained largely unimpressed with the airship's contribution to national defense. Severe force reductions began in 1957 which successively eliminated important bases from normal operations. The number of operational ships was also cut back. By 1959, all lighter-than-air activity in the U.S. Navy was confined to NAS Lakehurst and only 13 airships remained operational. Airship training also was discontinued in 1959. It was now but a short step to the termination of all LTA activities in the Navy. In March 1961 the public became aware that the Navy was considering the abandonment of its airship program. Local and state officials lobbied hard to preserve the program since the air station was then the largest in Ocean County. Despite these and other efforts, both in and outside the Navy, the official announcement was made on 26 June 1961: the Navy would abandon its historic 40 years of airship operations at Lakehurst. fleet Airship Wing One and the two remaining squadrons, ZP-1 and ZP-3, would be decommissioned on 31 October; the Overhaul and Repair (O&R) Department would prepare the active airships for war reserve storage before the Department itself was inactivated by 30 November. All but two airships were deflated, preserved and stored in late 1961; two ships remained in flying status through fiscal 1962 for research and development projects. The final flight of a U.S. Navy airship took place at NAS Lakehurst on 31 August 1962. By 30 November these ships also were in storage. In December 1962, however, authority was granted to remove and strike all airships from the navy's inventory. This unhappy work was completed by early 1964. Various commands and tenant activities have continued to be active here since the termination of LTA. In March 1977, Naval Air Station, Lakehurst was disestablished. This facility is now known as the Naval Air Engineering Station (NAES), Lakehurst, New Jersey.
9. Naval Aviation is dying: the following article is great except his solution is UAV salvation which is totally bogus.
www.usni.org/Proceedings/Articles00/prorowe.htm
Proceedings Magazine > 2000 > September Issue
Saving Naval Aviation
By Lieutenant Commander Steve Rowe, U.S. Naval Reserve
Proceedings, September 2000
The Navy has unbalanced the carrier air group's support and force-protection capabilities in favor of decks jammed with strike aircraft, essentially duplicating the Air Force's role. If naval aviation is to survive, it must be able to perform unique missions with forces based entirely at sea.
Ask any naval aviator or naval flight officer (NFO) why the Navy bases its tactical aviation at sea, and he will tell you that Navy air is a vital and unique national capability. He will say that only carrier-based aviation can provide powerful combat power without the need for overseas airfields, basing rights, and overflight permissions, and regardless of the sensibilities of other nations. Navy aircrew will say that every aircraft carrier is little piece of sovereign U.S. territory from which the United States can defend its vital interests--with allies if desired; alone if required. Until very recently, the Navy pilot or NFO would have been right.
During my 12 years as a naval flight officer, I took great pride in the unique contribution of naval aviation. Navy air was the nation's enabling air arm. This unique capability arguably is no longer credible today, and will almost certainly become a paper tiger in the near future. Why? Because the leaders of naval aviation and the Navy as a whole have forgotten what the Navy is about. In the mad rush for dollars in an under-funded military, the leaders have neglected our core competencies, and grossly unbalanced support and force-protection capabilities to favor strike aircraft. The capabilities Navy air has retained are the same ones provided by Air Force tactical aircraft, and, to an extent, Army aviation and long-range artillery and missile forces. The capabilities the Navy has chosen to discard are those for which we alone are responsible. The once powerful enabling capability of naval aviation has become little more than a copy of an Air Force fighter wing. Today, like its Air Force counterpart, the carrier air wing (CVW) can no longer operate effectively without shore-based support.
The shift toward a littoral, land-attack focus was an appropriate response to the demise of the Cold War's open-ocean naval threat. In the rush to capture limited defense dollars by cashing in on power-projection funding, however, the Navy has effectively eliminated the battle group's ability to operate in a contested littoral without land-based support. This situation will become worse in the next decade, as current budget plans are followed and littoral area-denial threats continue to grow.
Consider the capabilities that today's carrier air wing struggles to bring into a littoral fight:
Antisubmarine Warfare (ASW). Littoral submarine threats are becoming stronger, and advanced automated systems are eliminating the Third World submariner's traditional weaknesses--lack of training and the need to expose a periscope to attack. The failure to respond to these trends applies to Navy aviation and to the Navy as a whole. Despite the fact that the problem is more difficult and the threat is becoming more dangerous, layered battle-group ASW capability is gone.
The S-3B Viking was the battle group's only air-ASW search platform, and it is being eliminated. In addition to a solid acoustic capability, the Viking had naval aviation's best non-acoustic sensor suite, and it was the only platform with the dash speed to investigate rapidly a contact more than a few miles away. Today, all acoustic ASW capability has been stripped from the S-3 community, and the aircraft will be decommissioned by 2008.[1]
In addition, the number of ASW-capable aircraft in carrier-based H-60 SeaHawk squadrons has been cut in half. The special operations-configured HH-60 may be better suited for plane guard, passenger transfer, and other logistics functions, but it cannot prosecute a fleeting radar contact or flaming datum. Having an ASW-capable helo ready when needed will be a challenge in the face of other mission requirements, maintenance priorities, and flight-deck-spotting considerations.
Its aging avionics and airframe and vulnerability to littoral threats can justify retiring the S-3. But it is inexcusable that no replacement has been planned or even seriously considered. The common support aircraft (CSA), in theory the S-3's replacement, never has been more than a Power Point slide.[2] Even if a new aircraft were made a priority today, it probably would not be operational in less than 10-15 years.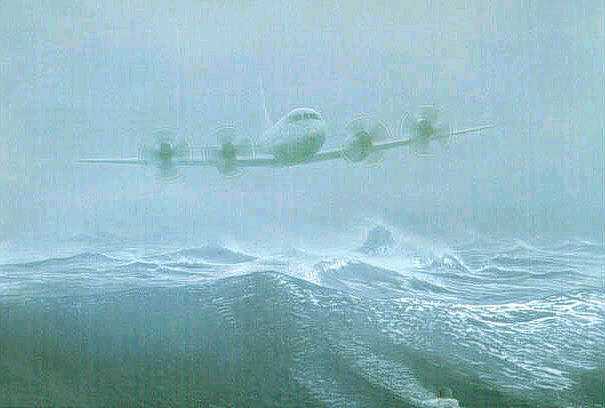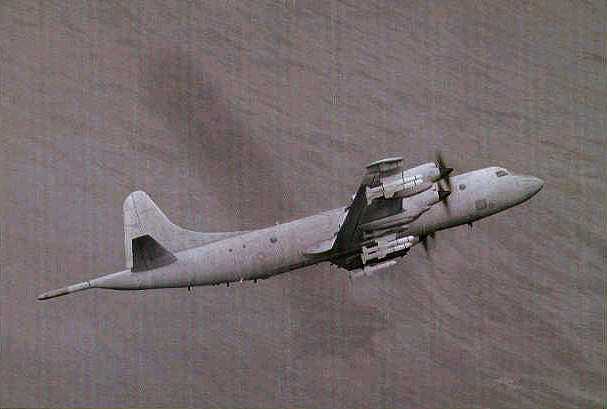 To make matters worse, the P-3 Orion maritime patrol (VP) community, which is supposed to assume the Navy's air-ASW mission, has been cut dramatically. The Orion is even more vulnerable than the Viking to littoral air and missile threats, and antisubmarine training and readiness have suffered because the Navy's emphasis has been on other missions. Many VP aircrews will admit freely that they have lost perishable ASW proficiency. Finally, even though the P-3 has long legs, the aircraft is slow and must be based near areas of operation to keep pace with dynamic situations.
Furthermore, the P-3 is an aging airframe that will need replacement in the near future. Despite increasing corrosion and fatigue problems that threaten the airworthiness of the Orion, the Navy simultaneously is postponing a replacement and cutting a service-life-extension program that would push the aircraft's service life to almost 40 years.[3] The Navy is taking the same dead-end approach to the P-3s as it did with the S-3, despite the fact that studies have shown that building a new aircraft is the most cost-effective option.
[EDITOR: because the Army/marines retired their fixed-wing, manned observation/attack planes, Navy P-3s were sent to Iraq to get some air surveillance but were worn out in the harsh desert climate. The Navy demanded their P-3s were withdrawn and now their fleet is going to shrivel from over 200 to less than 148 planes.]
The result of these programmatic decisions is that naval aviation will have almost no sea-based capability at a time when advanced submarine sensors, and fire-control and weapons technology will become widespread. The automation inherent in new submarine systems means that Third World submariners soon will be able to get off a good shot without extensive training or the need for a close approach. Battle-group capabilities for air-ASW search, mid- and long-range attack, and possibly the close-in reactive capability needed to exploit the typically fleeting and unexpected submarine contact, are rapidly disappearing. Meanwhile, land-based ASW aircraft will continue to be affected by diplomatic constraints and by survivability, numbers, training, and aircraft condition limitations. If land bases are not available, the situation becomes worse; if they are available, one must wonder why carrier aviation is needed.
AntiSUrface Warfare (ASUW). These programmatic decisions also will degrade the battle group's ASUW capability. The S-3B also was the battle group's best organic ASUW platform and remains the only CVW asset with an imaging radar. The Viking's endurance and multi-sensor suite made it the platform of choice to locate priority surface targets and coordinate war-at-sea strikes. The same factors that limit the P-3's ability to take up the ASW mission will limit its ASUW contribution.
The carrier's strike fighters will be increasingly needed to step into surface search, war-at-sea coordination, and birddog missions. Strike fighters can locate and identify surface contacts, but they are not well suited to extended low-altitude ASUW. Appropriately, strike fighter crews focus on air-to-air and air-to-ground power projection. There simply is not enough training time or resources for small fighter crews to become experts at everything, and my at-sea experience consistently showed they are not the best choice for surface search, identification, and surveillance.
Tanking.
With the A-6 Intruder long gone, naval aviation lacks a sea-based mission-tanker capability. The only organic Navy tanker aircraft, the S-3B, is well suited for the recovery tanker role, but never had the speed and high-altitude performance for mission tanking. Though sometimes pressed into the mission-tanking role--usually because Air Force tankers are not available--the S-3 must be launched well ahead of the strike group. This exposes the vulnerable aircraft to enemy defenses and potentially alerts the adversary to an impending attack. In addition, strike aircraft must make significant deviations from preferred flight profiles to rendezvous with an S-3 tanker, decreasing the potential reach of the strike package. In practical terms, the Navy is wholly dependent on land-based Air Force tankers.
Given the recent emphasis on land attack, Navy air wings have made heavy use of mission tanking. These aircraft must come from foreign bases. They require diplomatic clearance and often they need overflight rights. Therefore, they may not be available when they are needed most.
Navy air is betting the farm on the ability of the F/A-18E/F to fill both the mission- and recovery-tanker roles. The program office promises great range, endurance, and resulting fuel off-load improvements over previous versions of the Hornet. There were similar high expectations for the early Hornets, an aircraft that is notoriously fuel critical. Without an organic mission tanker, the airwing cannot fill the enabling role; without reliable recovery tanking, the air wing cannot conduct flight operations safely at all. For Navy air, the stakes are immense.
Overland Surveillance.
In the era of Navy power projection ashore, one would think that organic overland surveillance and strike support would benefit from strong programmatic support. The CVW, however, is dependent on shore-based aircraft.
Kosovo clearly showed that our strike forces lack the sensor capability to attack concealed, deceptive ground forces effectively. Precision weapons are great, but they require precision targeting that we just do not have for most mobile targets. Naval aviation has been slow to procure the multi-sensor capabilities needed to support modern, high-tempo strike operations. While the Air Force is developing a family of land-based unmanned aerial vehicles (UAVs) carrying a variety of sensor packages, the Navy UAV programs languish as backwater demonstration efforts that have not been integrated into air-wing operations. A handful of P-3s have been outfitted with advanced electro-optic and other sensors, but they are not sea-based and not survivable. Like other types of land-based support, these platforms may not be with the carriers when needed.
The Navy has retired the ES-3 Shadow, its only dedicated electronic surveillance aircraft. ES-3s made significant contributions to strike operations during both airwing strike training at NAS Fallon and real contingency operations. Beyond support for individual strike missions, day-to-day electronic surveillance is a key part of building knowledge of the enemy's electronic order of battle and pattern of operations. This knowledge, in turn, is the foundation for future strike planning. Today, this capability is resident only in shore-based aircraft.
Suppression of Enemy Air Defenses (SEAD).
In this area, at least, there is a very good tailhook aircraft. The EA-6B Prowler has a long and distinguished history of direct, integrated CVW strike support. Even so, the Prowler is now a national asset, not a Navy one--the community is considered to be "low density, high demand." It is generally accepted that strike aircraft will not fly opposed missions without EA-6B support, so dedicated Prowlers are an absolutely critical requirement. The nationalization of the Prowler fleet means that the Prowlers may not always be where the Navy needs them, and even if EA-6Bs remain with the air wing, very high-use rates will prematurely wear out the airframes. Though SEAD is not the critical shortfall the Navy faces in many other areas, it is an area that bears watching.
Command and Control.
For the last decade, the Navy has advertised its ability to plan and execute enabling air operations from our forward-deployed, on-scene carrier battle groups. The Navy argued that it could support an enabling Joint Force Air Component Commander (JFACC) in the early phases of a crisis or conflict, and exercise command and control of air operations until the preponderance of air power shifted to the Air Force and this function shifted ashore. The Naval Warfare Publication on JFACC (NWP 3-56.1) articulated this capability, and this publication represented the Navy position in joint doctrine. Because the armed forces use joint doctrine to shape their operations, the Navy's doctrinal position on command and control of enabling air operations is a critical prerequisite for exercising this capability in the real world.
The Air Force has never accepted the Navy vision of a JFACC. Accustomed to operating out of sprawling land bases where limited shipboard space was never a problem, the Air Force argues that even a small JFACC must be a gargantuan organization. The Navy has long argued that JFACCs need not be so large or top heavy. In the Navy's view, a smaller sea-based JFACC could not only manage moderately sized air operations, it also would be more agile, responsive, and better able to deal with mobile and time critical targets.
The Navy, however, recently accepted the Air Force vision of JFACC, and conceded that it cannot plan or control significant air operations from forward-deployed carrier battle groups. According to the minutes of the Navy's JFACC Coordination Committee and the revised draft of NWP 3-56.1, a carrier can support only a "Maritime Air Tasking Order (ATO)." The maritime ATO is defined as the carrier's own normal flight operations, with perhaps that critical Air Force tanker thrown in to support Navy strike aircraft. According to these documents, a true sea-based JFACC requires a fleet command ship. Because command ships are not forward deployed with the battle groups, surging one from the United States could take weeks. Clearly, neither the maritime ATO nor a JFACC hosted on a command ship hosted is relevant for the command and control of enabling air operations.
Why Should We Buy Carriers?
The bottom line is that the naval aviation leadership's myopic dedication of strike capabilities has stripped the carrier air wing of critical support in virtually every other mission area. The recent reversal in Navy JFACC policy means that land bases will be required for command and control, even if they are not needed to support actual operational capabilities. The few bright spots are overwhelmed by the many gaps in essential capabilities.
While it true that the carrier may be able to position aircraft somewhat closer to an enemy's coastline, Air Force tanking (on which the Navy is also dependent) can ensure similar combat reach for land-based strike fighters. Even the supposed force-protection benefits of basing air power at sea are increasingly questionable, given the growth of area-denial threats and the Navy's reluctance to devote real resources to ASW, ASUW, overland sensing (to detect mobile missile launchers), or mine countermeasures. If putting the carrier air wing at sea provides no unique advantages, then why spend billions upon billions of dollars for aircraft carriers and specialized, tailhook-equipped aircraft?
The enabling air power that Navy air can provide is essential to the nation's security. I do not advocate disestablishing tactical naval aviation, but this is the path the Navy leadership has begun to follow. Navy air should do things that no one else can do--project air power without land bases.
Restoring naval aviation's enabling capability requires a dramatic and immediate change of focus--the balance in Navy core competencies must be restored. In the near term, the support aircraft capabilities that have been allowed to atrophy or vanish entirely must be restored. S-3B squadrons should be restored to eight fully mission-capable aircraft. At least some of these should be equipped with a synthetic aperture radar and the avionics to share these data with strike assets. In addition, chronically under-funded air ASW sensors should be assigned a higher priority. A carrier-based aircraft needs to be identified to fill the ES-3's electronic surveillance role. Perhaps some of these sensors could be carried by the S-3, E-2, or in UAVs.
Instead of accepting the Air Force definition of acceptable air operations command and control, the Navy should exploit information technology and incorporate distributed collaborative planning and its tradition of decentralization to the JFACC. Whether aircraft and capabilities are based at sea or ashore, we must be able to command air operations forward and without land bases to meet our enabling force commitments.
In the mid to long term, replacement airframes must be developed to replace aging support aircraft. The common support aircraft program must transition from sets of ill-defined view graphs into a real, funded, aircraft program. Naval aviation should exploit emerging UAV and sensor capabilities to field low-observable--and sea-based--land surveillance and targeting capabilities. This aircraft, or set of aircraft and/or UAVs, must correct the shortfalls in ASW, ASUW, overland surveillance, and strike support. This effort should be naval aviation's top priority, because without support, strike aircraft merely duplicate Air Force capabilities at much greater cost.
Such actions will not be cheap--taken together, they may be very expensive. Without them, however, Navy air becomes a redundant--even meaningless--force. The nation will lack the true enabling capability that it will some day need. Navy air is the foundation of Navy sea control and power projection. Therefore, the offsets required to make these changes happen should be found from across the spectrum of Navy programs. Given the long timelines for aircraft development, this work should start immediately. Only by making these changes now can we ensure that naval aviation remains a useful, relevant, and unique part of our nation's defense.
"Leaner and Meaner: The New Naval Aviation Plan," Navy Times, 6 March 2000, p. 18.
Ibid. Rear Admiral J.B. Nathman (N88) officially announced that the CSA would not be developed in a February interview. His statement merely formalized the implicit decision by lack of a decision for the last few years. back to article "Admiral: Cash Woes Preclude the Most Cost-Effective P-3 Patrol Plane." Inside the Navy, 6 March 2000, p. 14. Rear Admiral L.D. Newsome, Air Antisubmarine Warfare Program Executive Officer, recently announced that the Multi-Mission Maritime Aircraft is unaffordable, and that the sustained readiness program has been cut short.
Commander Rowe was an S-3B naval flight officer, and served with the Naval Doctrine Command Staff. He currently works as a defense contractor, developing future naval concepts.
---
NEWS!
www.washingtonpost.com/wp-dyn/articles/A58995-2004Sep29.html
Defense Department Tests Blimp

By Fred Barbash and Carol Morello
Washington Post Staff Writers
Wednesday, September 29, 2004; 7:02 AM

Yes, there was a strange blimpy object flying over some government buildings in Washington before dawn this morning.

But no, it's nothing to worry about. It's on our side.

It was, in fact, a blimp.

The Army has leased it from the nation's only airship manufacturer and outfitted it with sensors and cameras.

Throughout the week, the 178-foot-long lighter-than-air craft will conduct test runs over the Washington area designed to determine how effective electro-optical and infrared cameras aboard are at detecting potentially threatening movements on the ground.

The equipment already is used in Iraq and Afghanistan to identify enemy troop movement, but in combat zones it is attached to a static inflatable device that looks like a giant, blimp-shaped balloon.
---
Private Murphy's View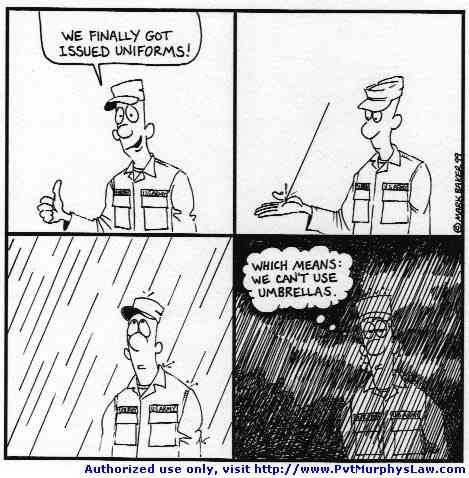 Want Pvt Murphy in your pocket?
---
FEEDBACK!
A Navy ASW veteran writes:
"Hi Mike,
Thanks for taking the time to pass on your endorsement of blimps. You convinced me.
In the past year I have had the great joy of connecting with my pilot in ZP-3 and our combat operations center officer via this wonderful internet. After I left the navy they continued on in airships and have told me a bit more history that took place after I left.
There was enough (but not much) support for LTA at the Navy Department to give the blimps a new mission: Airborne Early Warning, maybe even missile defense. A few (4 total, I think) prototype bigger blimps were made with newer equipment. They did at times exceed previous records of detecting approaching aircraft and set admirable unmatched endurance records for on station time. However, one of them crashed killing nearly all crew members. Lots of politics got involved and not long after that the funds were cut for all LTA operations.
What you say is true about their many possible uses and advantages. However, what goes on in Washington is far from reasonable and logical.
Best regards.
XXXXX"

Return to U.S. Army Airborne Equipment Shop